Arbër Abazi, the grandson of former Socialist MP Sadri Abazi, has "pulled his head out" from the nest again. His company, ALKO-IMPEX General Construcion, has benefited a full 3.2 billion old ALL with VAT for the cleaning and removal of waste in the Vorë Municipality.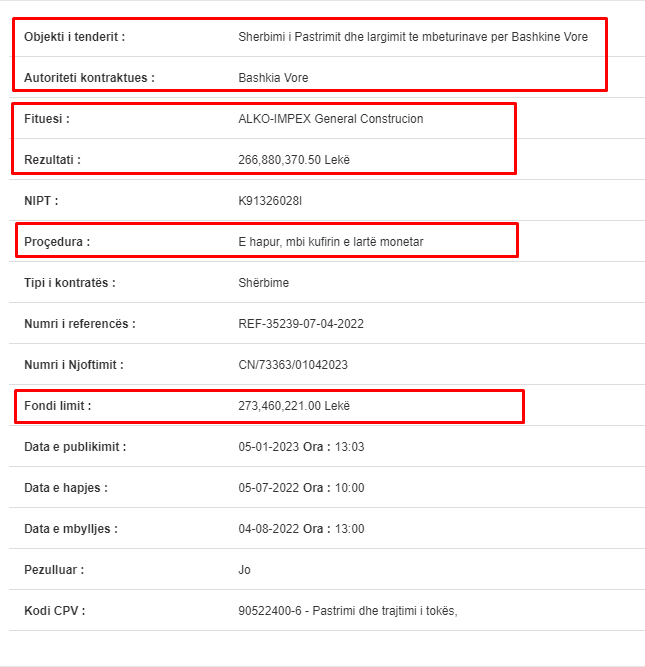 After earning millions and billions in recent years, another 3.2 billion ALL are added to his "collection" of dubious tenders. It is about the tender with reference number REF-35239-07-04-2022 and with the object "Cleaning and waste removal service for the Municipality of Vora".
The limit fund of this procedure is calculated at the value of 273,460,221 new ALL without VAT or about 3.3 billion old ALL with VAT. If we take a look at the documentation of this tender, we can see that a total of 5 companies participated in the competition, two of which offered lower values than the ALKO-IMPEX General Construcion company of Sadri Abazi's nephew.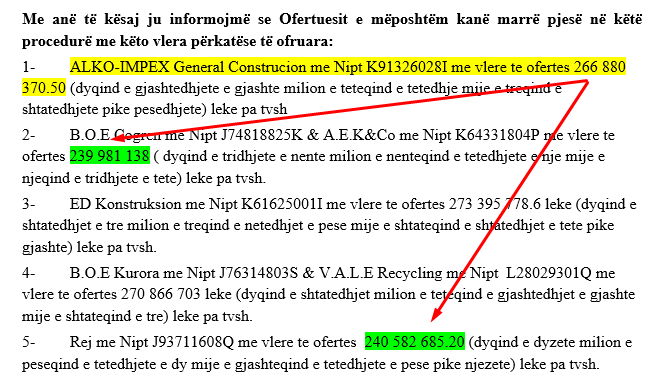 Even if we do the calculations, it turns out that the difference between them is not small, but over 300 million old ALL with VAT. Of course, such a figure is not at all small and in the best case it would be a pure loss for the state.
But it seems that this huge difference between the winner and the other two companies did not impress the Municipality of Vora at all and it has unequivocally announced as the winner the offer of the company ALKO-IMPEX General Construcion for a value of about 3.2 billion old ALL including VAT .
On the other hand, this value turns out to be 97.6% of the value of the limit fund, increasing the suspicion that we are dealing with a predetermined winner.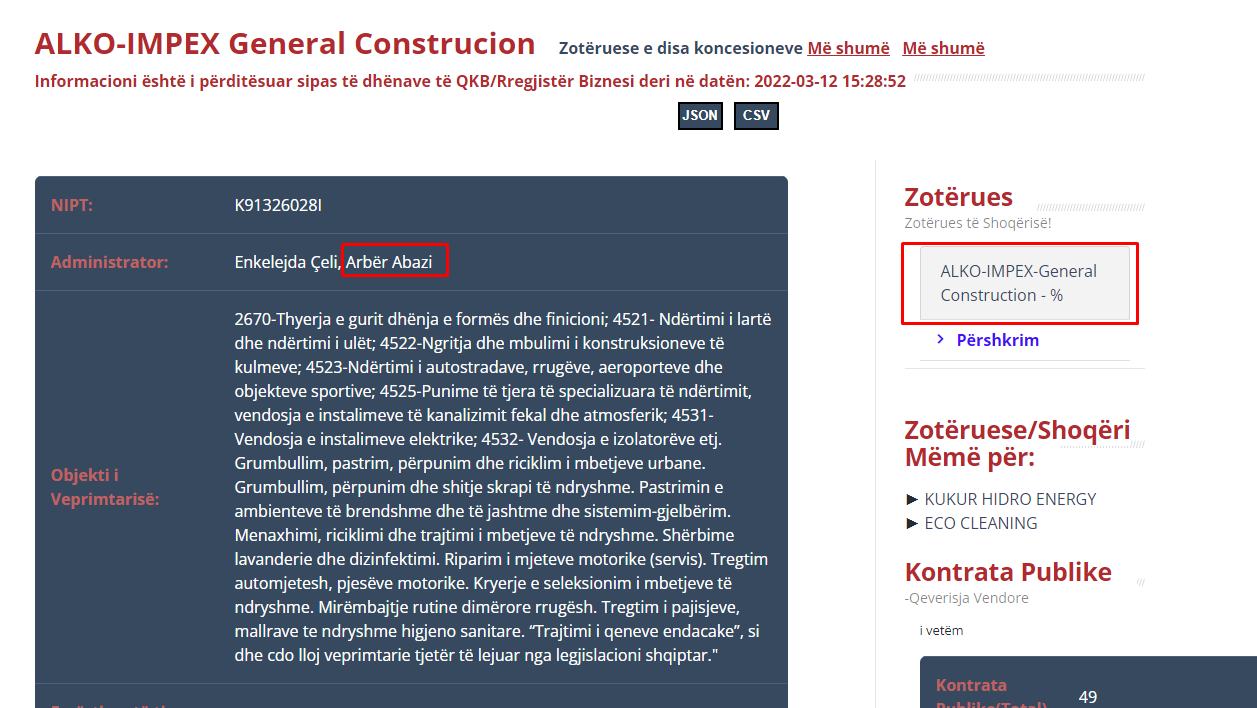 FACT CHECK:
Synimi i JOQ Albania është t'i paraqesë lajmet në mënyrë të saktë dhe të drejtë. Nëse ju shikoni diçka që nuk shkon, jeni të lutur të na e
raportoni këtu
.