At a time when the country is in an economic crisis due to the endless increase in the prices of basic foods from day to day, the head of the Albanian Development Fund seems to have other priorities. Dritan Agolli, instead of being behind bars after giving the menu tender for 100 villages to chef Alfio who worked in his restaurant, continues to surprise us with his "pearls".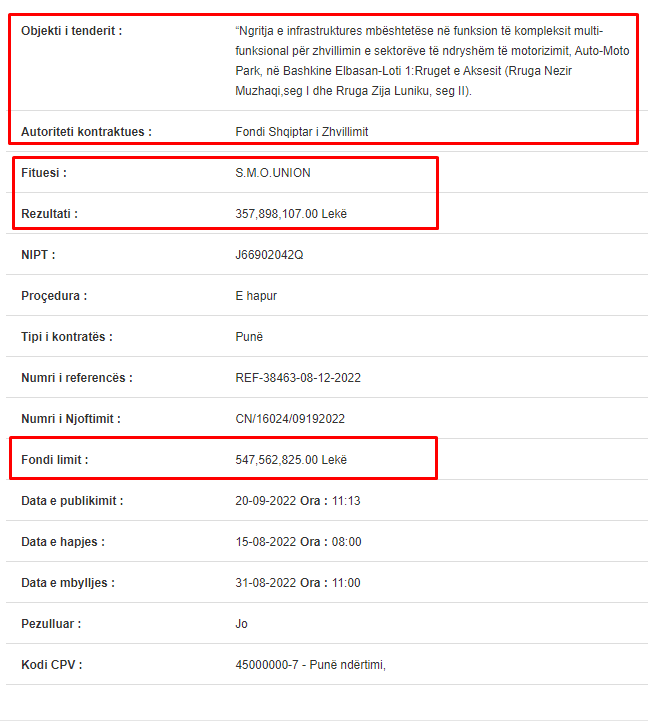 In fact, it is paradoxical how an institution with the name "Albanian Development Fund" spends such colossal figures for the construction of two segments of two roads that connect the national roads with the track where an Auto-Moto Park is supposed to be created.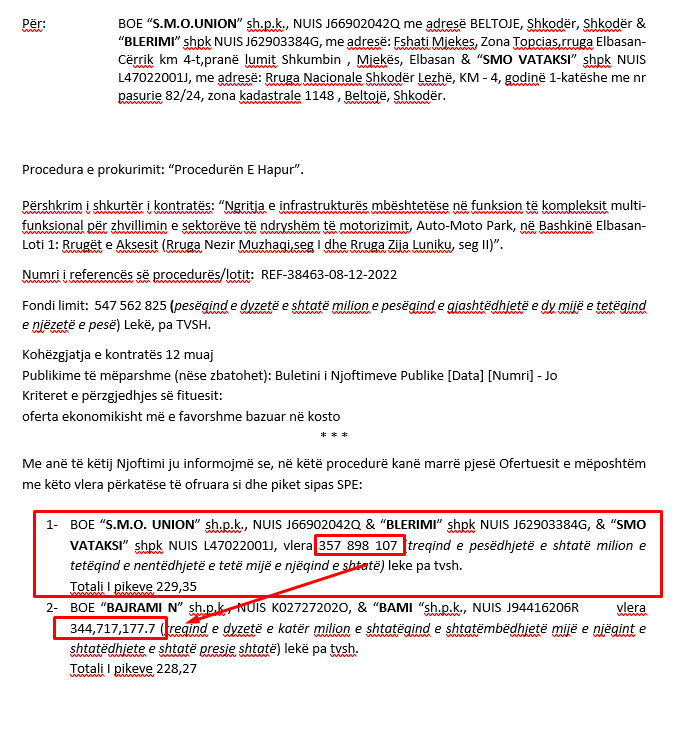 This track is officially known as Auto-Moto Park located in the Municipality of Elbasan. More specifically, it is about the tender with reference number REF-38463-08-12-2022 and with the object "Establishment of the supporting infrastructure in the function of the multi-functional complex for the development of different motorization sectors, Auto-Moto Park, in Elbasan Municipality -Lot 1: Access Roads (Nezir Muzhaqi Street, segment I and Zija Luniku Street, segment II).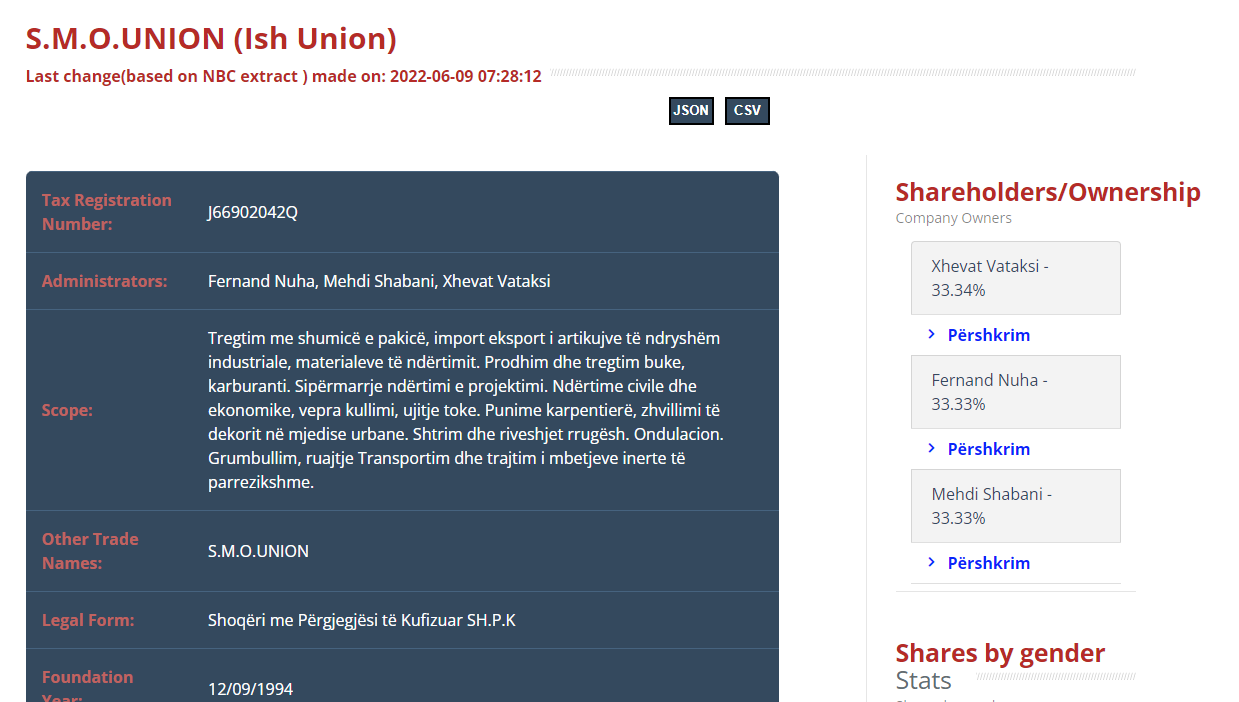 Its limit fund is 547,562,825 new ALL without VAT or about 6.5 billion old ALL with VAT. Browsing the documentation of the procedure, it is seen that the union of operators "S.M.O." was declared the winner. UNION" (owned by Xhevat Vataksi, Fernand Nuha and Mehdi Shabani) + "BUYING" (owned by Besmir and Behexhet Uruçi) + "SMO VATAKSI" (owned by Xhevat Vataksi).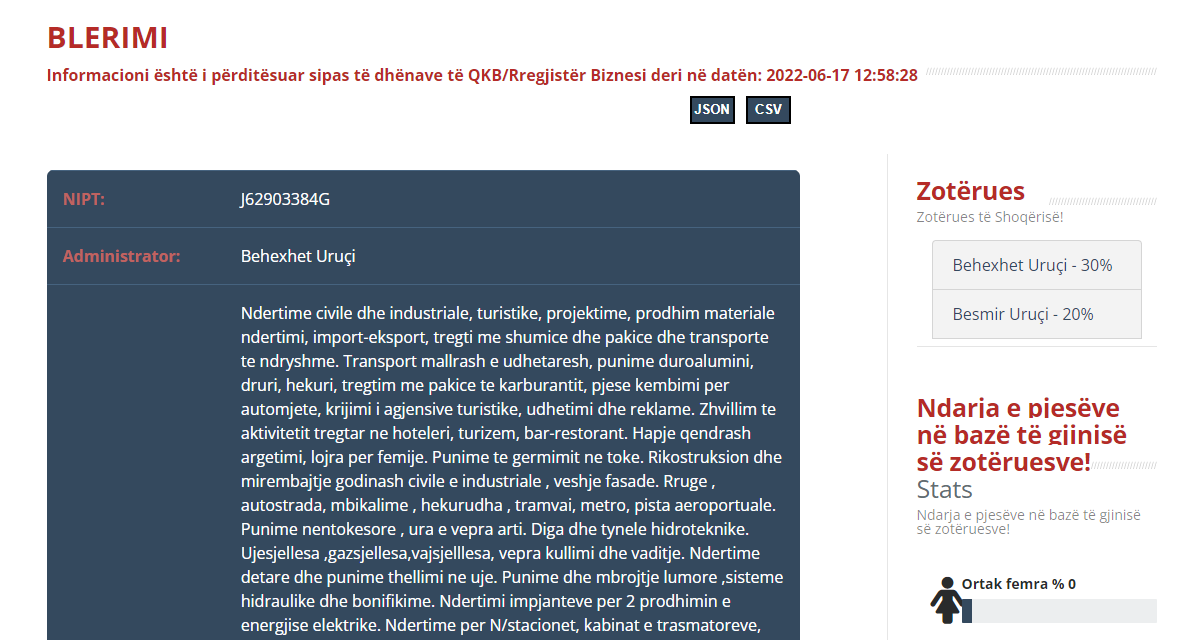 The value offered by them is 357,898,107 new ALL without VAT or about 4.3 billion old AL with VAT. Meanwhile, it is noted that another firm has given a lower offer, but it was not taken into consideration by Tan Agolli.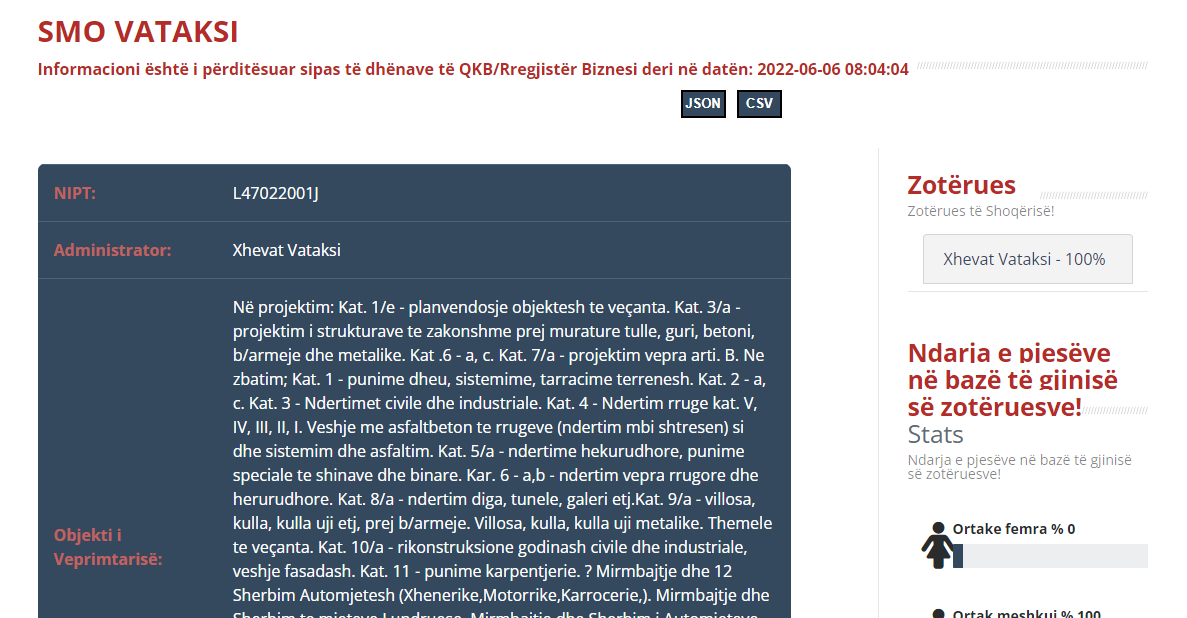 FACT CHECK:
Synimi i JOQ Albania është t'i paraqesë lajmet në mënyrë të saktë dhe të drejtë. Nëse ju shikoni diçka që nuk shkon, jeni të lutur të na e
raportoni këtu
.
HEROI I MUAJIT
KLIKO PËR TË VOTUAR
Leli Alushaj

Leli Alushaj, kamarieri i një restoranti në Tiranë, i cili me ndërhyrjen e tij të shpejtë i shpëtoi jetën një turisteje spanjolle, teksa ajo po mbytej.

Robert Neçaj

Roja bregdetare, i cili shpëtoi nga mbytja në plazhin e Shëngjinit dy persona, motër e vëlla, teksa dhe vetë përfundoi në spital. Ai u dëmtua shumë gjatë aksionit të tij të shpëtimit, por sot, fatmirësisht gëzon shëndet të plotë.

Andi

Roje bregdetare në Sarandë, i cili shpëtoi nga mbytja, babë e bir. Pamjet se si ai nxirrte nga uji babë e bir u bën virale dhe u shpërndanë edhe në faqet e JOQ ALBANIA.

Djali i mitur

Djali i mitur, që shet lule pranë qendrës së Tiranës, për të siguruar libra dhe rroba për shkollë. Ai ulet në trotuar dhe u kërkon qytetarëve që të blejnë lulet e tij.