Recently, the dairy industry in Albania has entered a real crisis. According to the statistics and according to the testimonies of the employees of the sector, it is learned that the demand for dairy products is much higher than the current supply in Albania. This has mainly come from the lack of heads of cattle, as a result of a lack of proper management and lack of policies from the Ministry of Agriculture.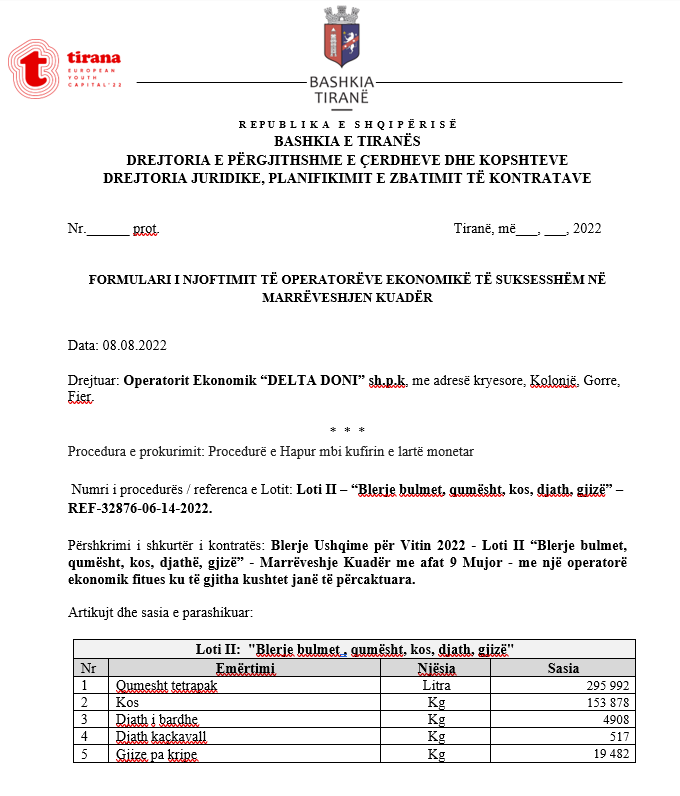 Under these conditions, it is reported that dairy factories import large quantities of milk powder mainly from Serbia to meet the demands and needs for milk and therefore also for dairy products. So, contrary to what is advertised, the milk and dairy in our country, to a large extent, is not fresh but made with powdered milk. In fact, this method is known to be developed by almost all dairy factories in Albania.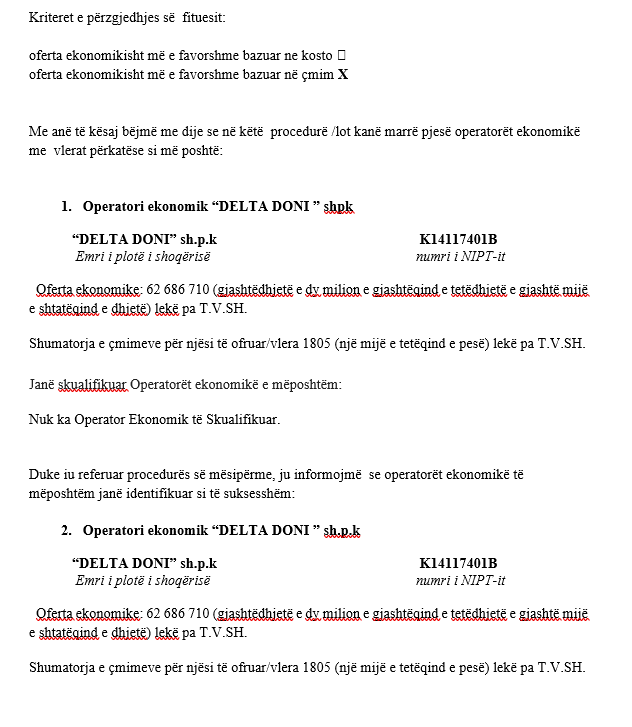 But beyond that, even when it comes to milk powder that is sold as fresh, there is no shortage of abusive and suspicious tenders. One of them is the one organized by the General Directorate of Nurseries and Kindergartens under the direct control of the Municipality of Tirana. It is about a tender with reference number REF-32876-06-14-2022 and object Lot II – "Purchase of dairy products, milk, yogurt, cheese, cottage cheese", with a limit fund of 64,095,135 new ALL without VAT, or about 750 million old ALL with VAT.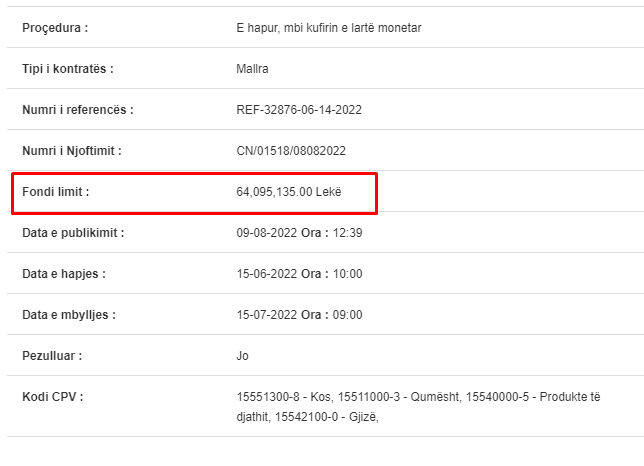 It is noted that we are dealing with a framework agreement, where there were no other qualified persons except the winner. So the tender is said to have been given "in hand" to the winning company, which in this case is DELTA DONI owned by Ferdi and Edmondi Gjata.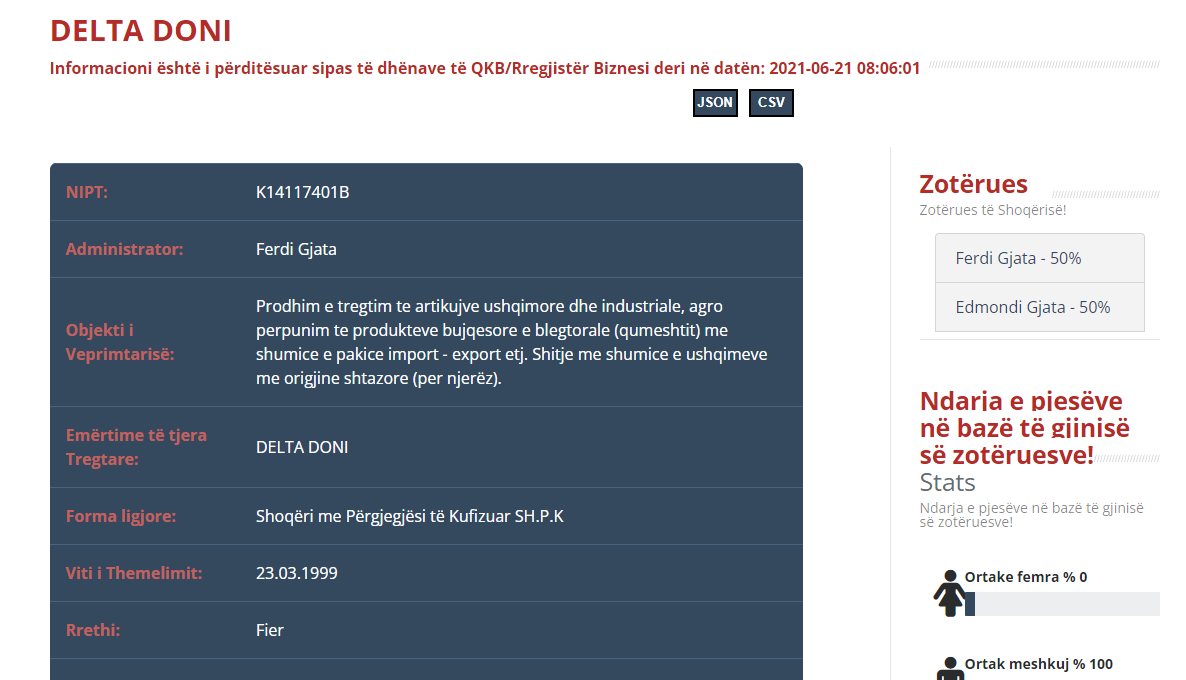 This company has given an offer equal to 62 686 710 new ALL without VAT or about 750 million old ALL including VAT. If we compare the winning value with the limit fund of the tender, it is seen that this value is as much as 97.8% of it, which greatly increases the doubts that we are dealing with a predetermined winner.
FACT CHECK:
Synimi i JOQ Albania është t'i paraqesë lajmet në mënyrë të saktë dhe të drejtë. Nëse ju shikoni diçka që nuk shkon, jeni të lutur të na e
raportoni këtu
.