Ergys Verdho, the former director of ARA (ARRSH), seems to have taken diligently the fact of changing the institution. New places, but old habits, one would say. Although he has already been in charge of Albanian Electric Power Corporation (KESH), he has not forgotten the "habit" of tenders at the level of billions. In this case it is a tender procedure which raises some doubts.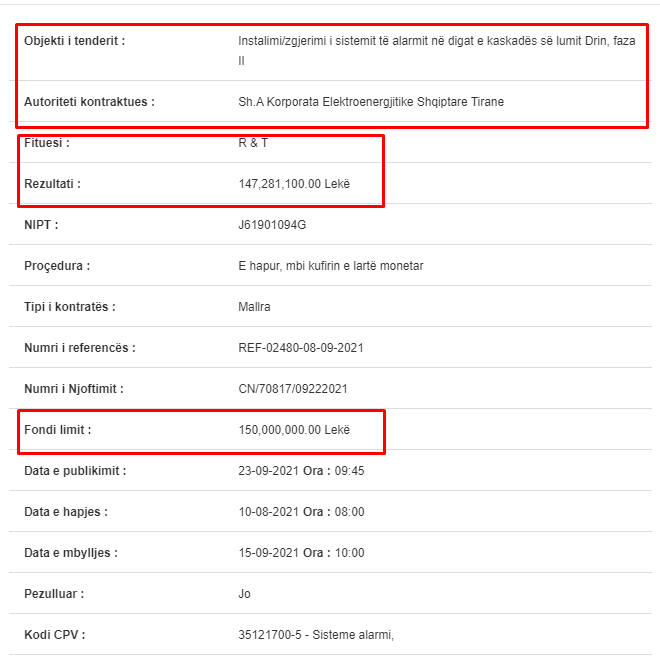 More specifically, we are talking about the tender with reference number REF-02480-08-09-2021 and with the object "Installation / expansion of the alarm system in the dams of the Drin river cascade, phase II". The limit fund of this procurement procedure is 150,000,000 new ALL without VAT. Researching the publicly available data of this tender, it is noticed that only two companies participated in it.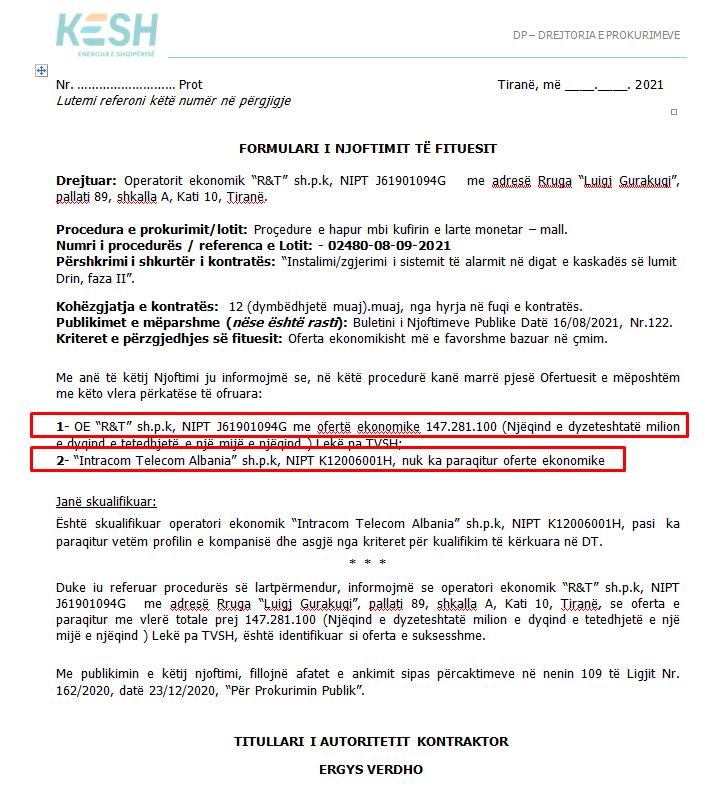 The first is "R&T" sh.pk owned by the citizen Renis Tërshana, which has offered 147,281,100 new ALL without VAT or about 1.8 billion old ALL with VAT. The second is the company "Intracom Telecom Albania" owned by Intracom Telecom and under the administration of the citizen Georgios Blekas. It turns out that this company has not presented any economic value offered. This is an element that raises doubts that we are dealing with a predetermined winner from the beginning, because only two companies participated, one of which did not offer any value at all.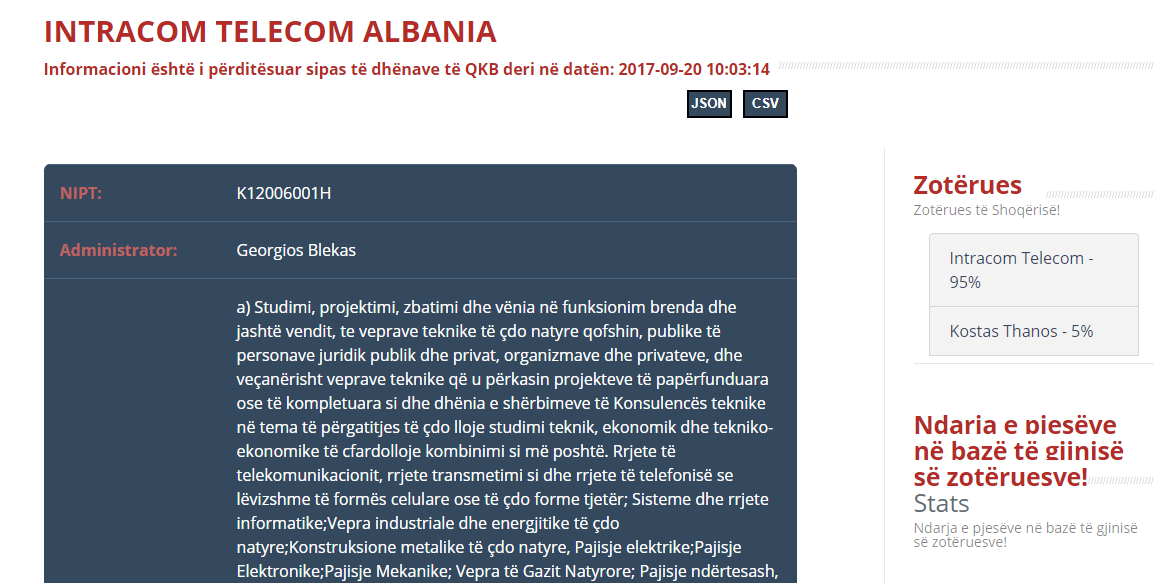 As a result, the winner was the company "R&T" worth almost 1.8 billion old including VAT. On the other hand, it turns out that this value is almost identical to the value of the limit fund, respectively as much as 97.18% of it.