Every day a new tender, every day an abuse! No wonder jobs in the public administration are coveted mainly because of two things: squabbling at work and making a lot of money. Of course those who deal with tenders earn much more. Apparently, it is the turn of the Albanian Railways to "be milked" well, which turns out to have given a tender of almost 110 million old ALL with VAT to the company SHENDELLI led by Yzedin Bozhaj.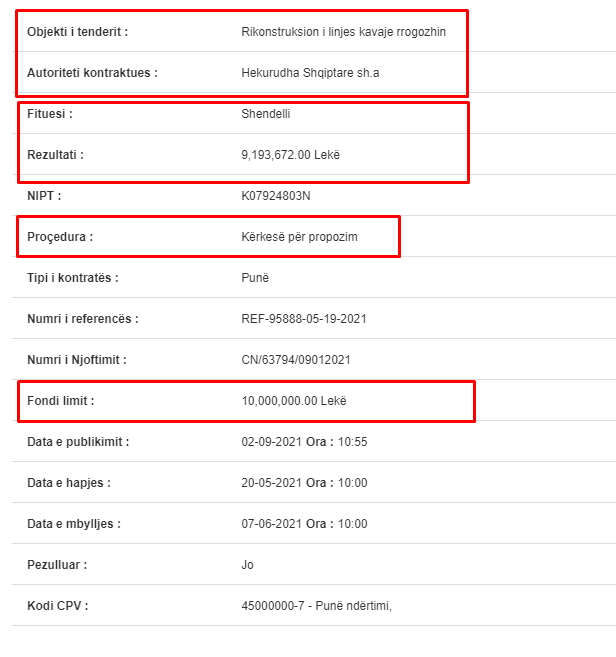 This tender was awarded to this company although many other companies participating in it, had offered lower values ​​with a difference of tens of millions of ALL less. More specifically, it is about the tender that bears the reference number REF-95888-05-19-2021 and has as object "Reconstruction of the line Kavaja-Rrogozhina". The limit fund of this procurement procedure is 10,000,000 new lek without VAT or about 120 million old lek with VAT.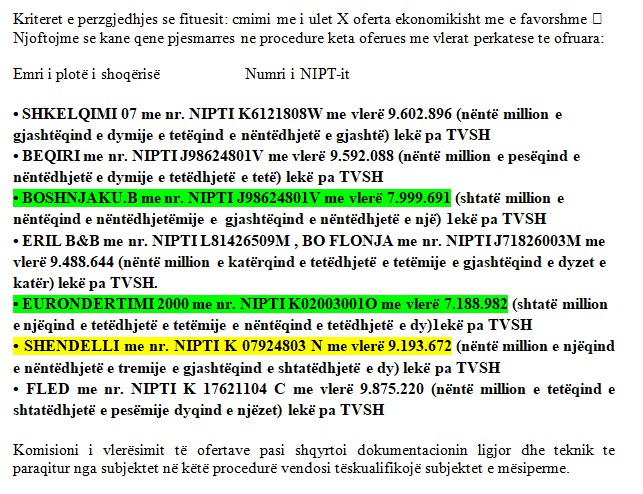 Looking at the relevant tender documentation, it is learned that 7 competitors participated in the competition. From these, two companies have offered convincingly less value than the announced winning company of Yzedin Bozhaj. Both of these companies have differences with the winner, ranging from 14 to 24 million old VAT. However, the tender commission has decided not to take into account these differences and to announce as the winner the company SHENDELLI of Yzedin Bozhaj. It is also noted that the winning value is almost 92% of the tender limit fund. Based on the above, it seems that the Albanian Railways already has the turn to "be milked" well!