Just a few days ago, the news spread in the media that some lots of chocolate Snickers, Mars, Twix, Bounty, etc. resulted in carcinogenic elements in their composition. Only a short time later it was discovered that it was not just about chocolates, but also about ice cream of the same brands. Surprisingly, the National Food Authority did not make any statement of mass announcement in the mainstream media or in news editions to clearly and decisively inform the public not to consume the problematic lots of these products.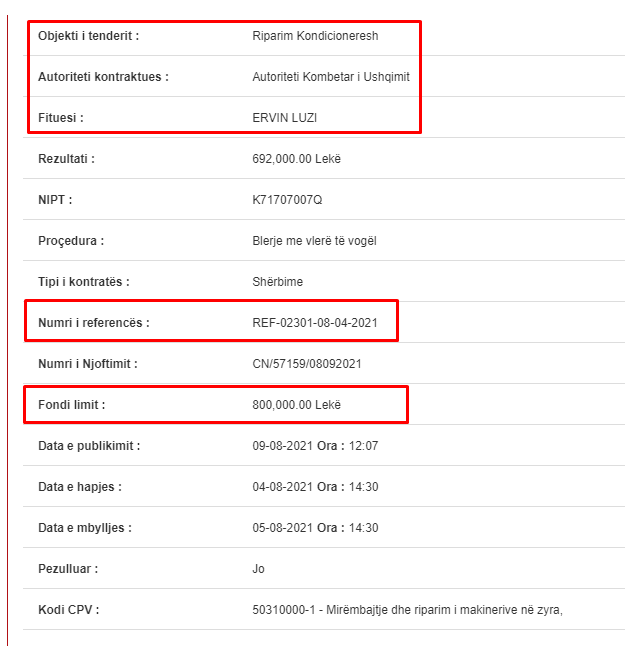 It was rumored in the media that this announcement was not made because the company that imported them to Albania was part of a group that wins a lot of state tenders, mainly in the field of informatics and office equipment. Meanwhile, today it was announced that over 11 tons of ice cream of these products with problems have been sold in the market and consequently consumed by Albanian children. Note that the notice is for ice cream only, not including chocolates.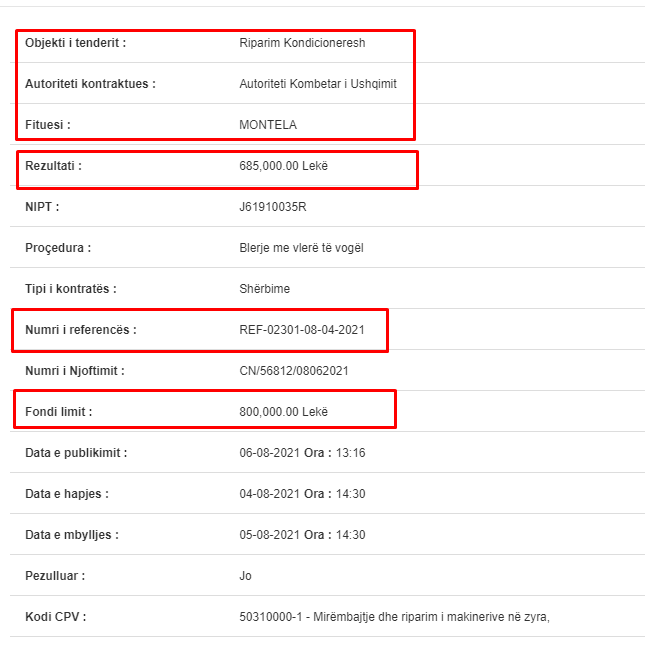 Everyone was wondering where AKU was and why it had not informed the public about this issue? But apparently it turns out that this institution has been too busy spending the Albanian's money. AKU has organized three different tenders within the same period of time for air conditioner repair. The limit fund of the three tenders is almost 30 million ALL with VAT. But this is only the smallest problem.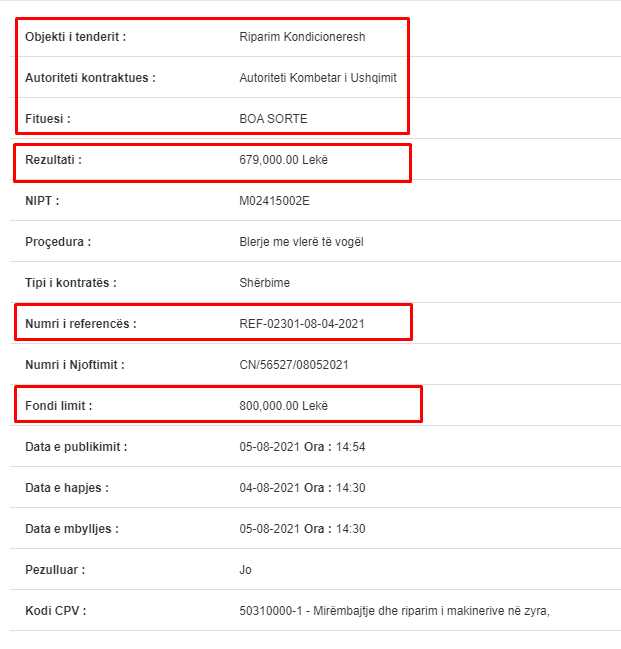 It turns out that we are dealing with a scandalous case where the same tender with the same reference number was given 3 different times and in all three times there are 3 different winners! The three tenders in question were opened on 04-08-2021 Time: 14:30 and closed the next day on 05-08-2021 Time: 14:30. So AKU needed only 24 hours to announce 3 different winners for air conditioner repair, in three tenders with the same reference number REF-02301-08-04-2021.

This is one of the most scandalous cases where state money is spent 3 times for the same motive, for the same reference number, and given to 3 different companies. It is clear that the director of AKU not only should no longer remain in office, but should be arrested for open theft. What do you think?