It's now the turn for the OST, or the Transmission System Operator for suspicious tenders. This institution is run by Skerdi Drenova, a character who, if you remember, became famous for the fact that he had hired Erion Veliaj's wife as a counselor at the institution he ran. However, it seems that Skerdi has continued to roll up his sleeves and deal with dubious tenders.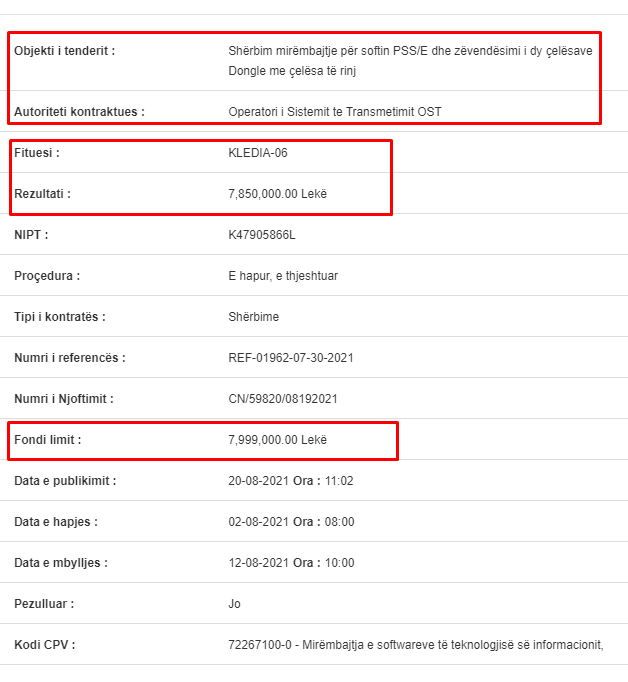 Such is the case in the following. It is about the tender with reference number REF-01962-07-30-2021 and with object "Maintenance service for PSS / E software and replacement of two Dongle keys with new keys". The limit fund foreseen for this procedure is 7,999,000 new lek without VAT or about 100 million old lek with VAT.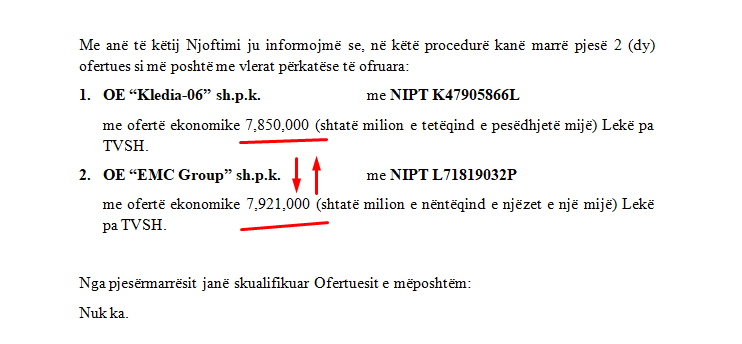 Let's take a look at the relevant documentation. It is noticed that only two companies participated in the competition, which surprisingly offered almost identical values. More specifically, "Kledia-06" sh.p.k. with an offer of 7,850,000 new lek without VAT and "EMC Group" sh.p.k. with an offer of 7,921,000 new lek without VAT. From international practice, when participating firms offer almost identical values, there are strong suspicions that the tender has been manipulated and that the winner has been predetermined before the competition started.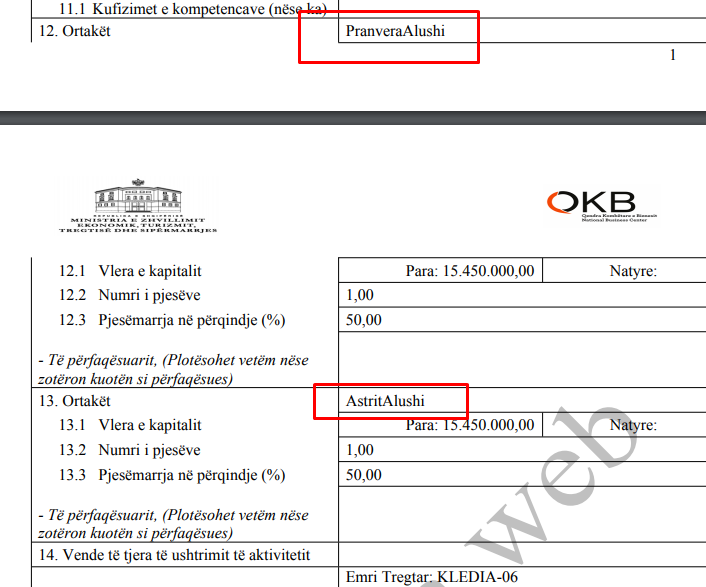 In this case, OST has announced the winner as the company "Kledia-06" sh.p.k. owned by Astrit and Pranvera Alushi with a value of almost ALL 100 million old with VAT. This value turns out to be almost the same as the value of the limit fund, respectively as much as 98.13% of it. This fact further reinforces the suspicion that the winner may have been predetermined.