AGROKREDIT SH.A. is a government-affiliated institution whose mission is to provide support, financial expertise and even more, directly or through its partners to enterprises, families and communities in rural, suburban and tourist areas, enabling them to grow rapidly and sustainably. This institution is currently run by director Emin Barci.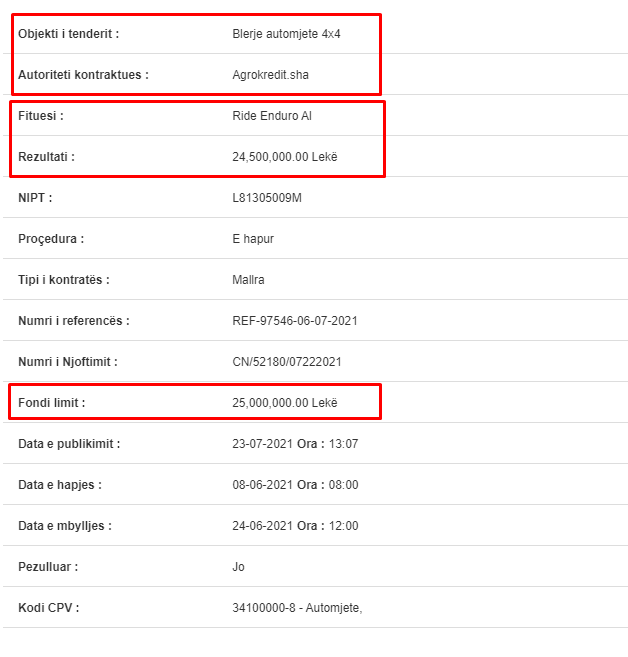 But beyond this official mission, it seems that in fact the welfare is growing for the institution itself and not for the rural families it has to serve. Thus, it turns out that this institution has organized a dubious tender for the purchase of 15 luxury 4 × 4 cars. Looking at the specifications of the vehicles required, it is seen that the requirements are of a high standard. Thus it is required that the vehicles should be definitely production of the year 2021 and with zero kilometers.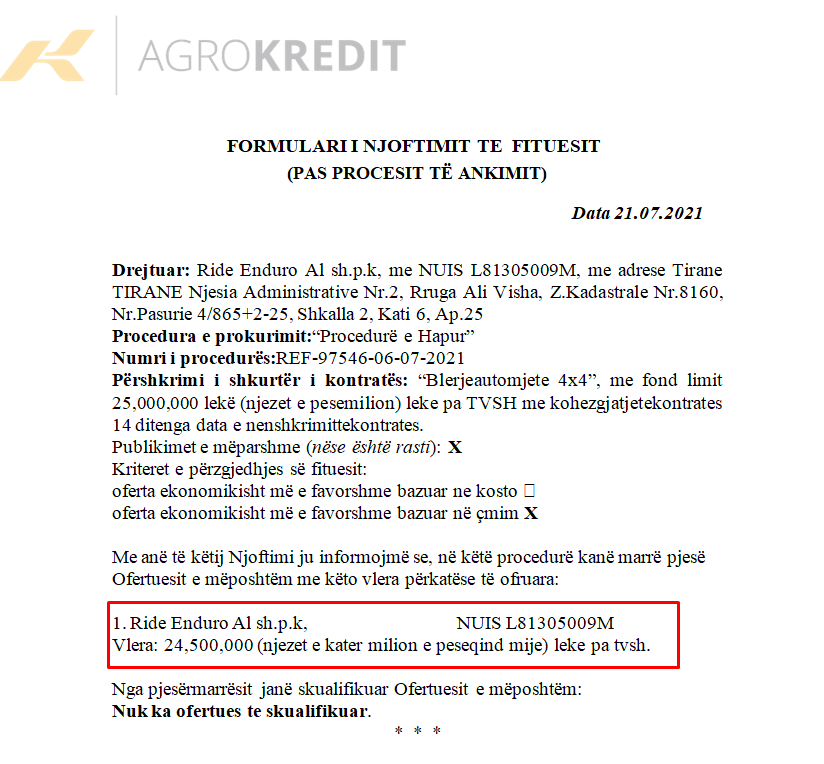 It is also surprising that it is definitely required in the criteria that the color of the cars should be orange. Strange, isn't it? Meanwhile, looking at the tender documentation, it is noticed that it took place in a total lack of competition. It can be seen in fact that only the company Ride Enduro Al sh.p.k, owned by Olsin Petro, participated in the so-called competition. This company has offered the value of 24,500,000 new Albanian Lek or about 300 million old Albanian Lek with VAT. Of course having no competition, this company has been declared the winner. Meanwhile, it is noticed that the winning value is almost identical to the tender limit fund, a fact that as it is known, raises strong doubts that the winner was predetermined.