Ilirjan Celibashi is currently the State Election Commissioner. As it is known, on March 6, 2022, the by-elections for mayor will be held in Albania. For this reason, the necessary preparations are being made for the realization of this partial electoral process. It seems that this is a very good opportunity for Celibashi to take the opportunity to put a good hand of money in his pocket. And how can he do that? Quite simply, by organizing dubious tenders with predetermined winners.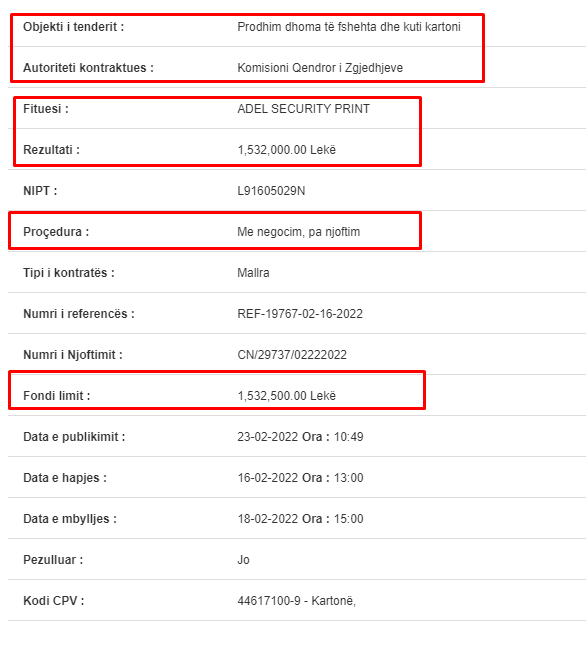 Through the following tender, Joq Albania will show you how Celibashi was caught "with leeks in his hands" in a tender for secret ballot boxes. More specifically, it is about the procurement procedure with reference number REF-19767-02-16-2022 and with the object "Production of secret rooms and cardboard boxes". Its limit fund is 1,532,500 new lek without VAT or about 18 million old lek with VAT.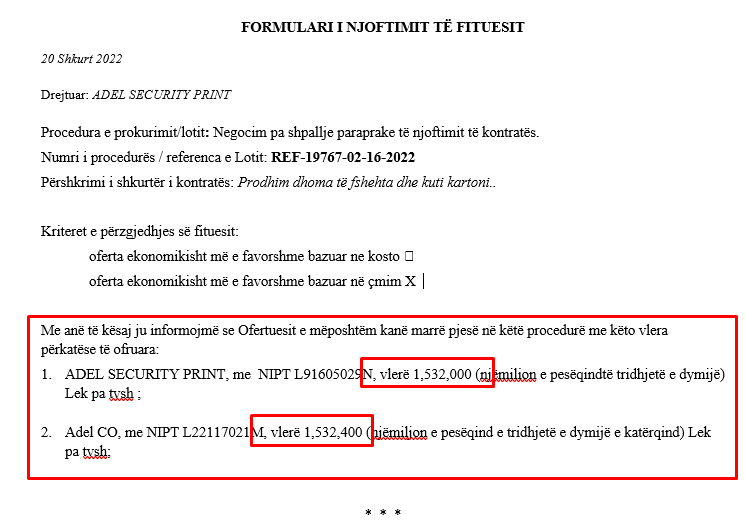 Studying the relevant documentation of this tender shows that we are dealing with a negotiated procedure, without notice. It is noticed that two companies participated in the competition, respectively ADEL SECURITY PRINT with an offer of 1,532,000 new lek without VAT and Adel CO with an offer of 1,532,400 new lek without VAT. This is where the deception begins. Both companies actually have the same "de facto" owner.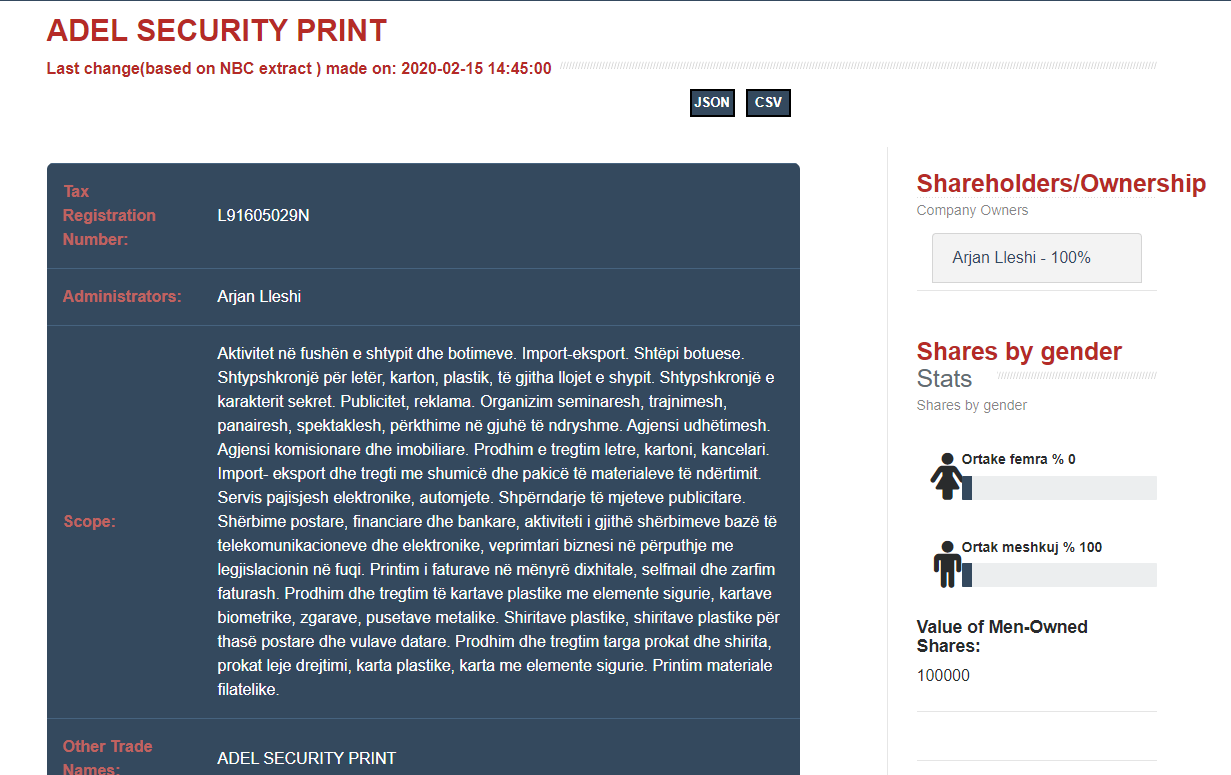 It is about Arjan Lleshi, the ex-husband of the former chairwoman of the CEC, Lefteri Lleshi. So, the same person competed in a CEC tender with two different companies. Surprisingly, Ilirjan Celibashi allowed this farce to continue as the tender continued in a regular manner and announced the winner ADEL SECURITY PRINT. This fact raises strong doubts that the winner was predetermined.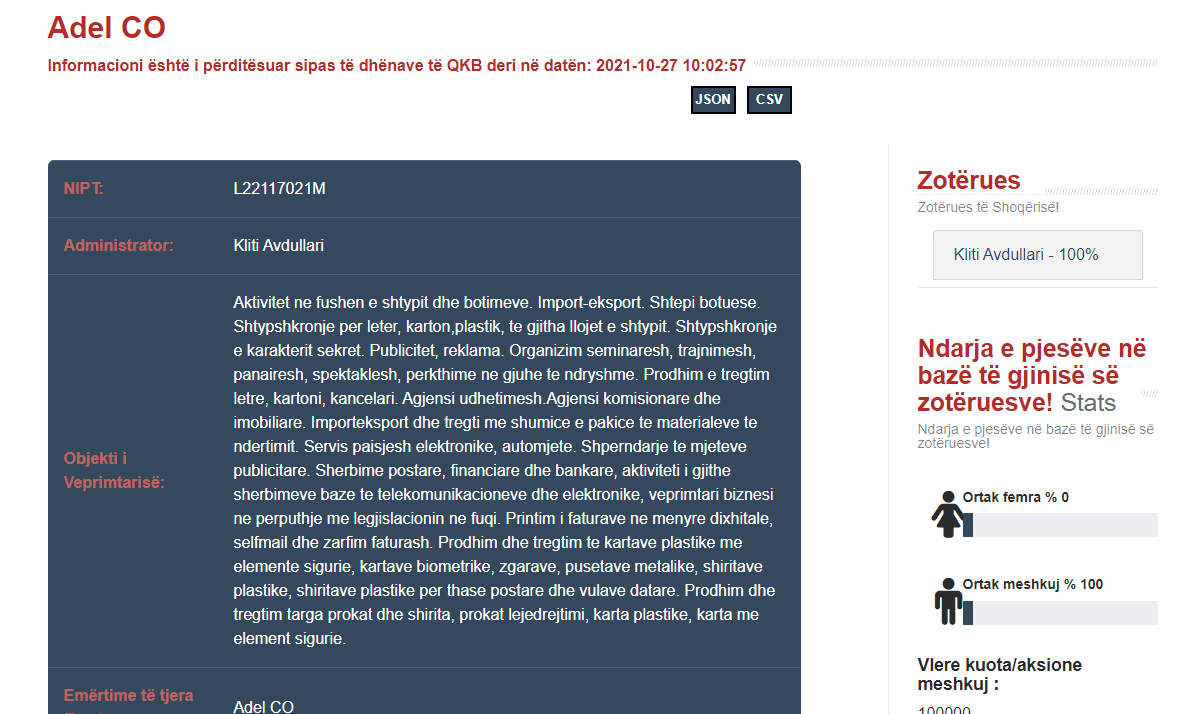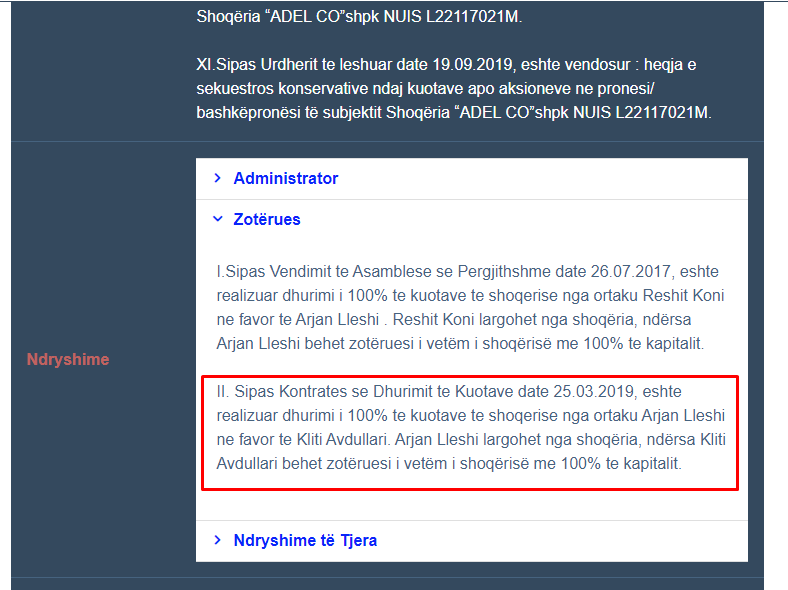 Celibashi is very likely to have taken "his piece of cake", in other words, a "good hand" of millions being removed as if the tender had competition, but in fact did not exist at all as both firms have the same proprietary "de facto". The mockery of the state continues even further when you see that the difference between the two offers is only 400 ALL. While the difference between the winning value and the limit fund is only 500 ALL. Do you need more data for SPAK to investigate?