Erion Veliaj does not stop surprising us with his daily "deeds". His wonders are "endless", especially when it comes to tender procedures. But this time it seems that these wonders reach another level. This is because in the next tender that he has organized, a very strange fact has happened. All participating firms except one, have offered exactly the same offer.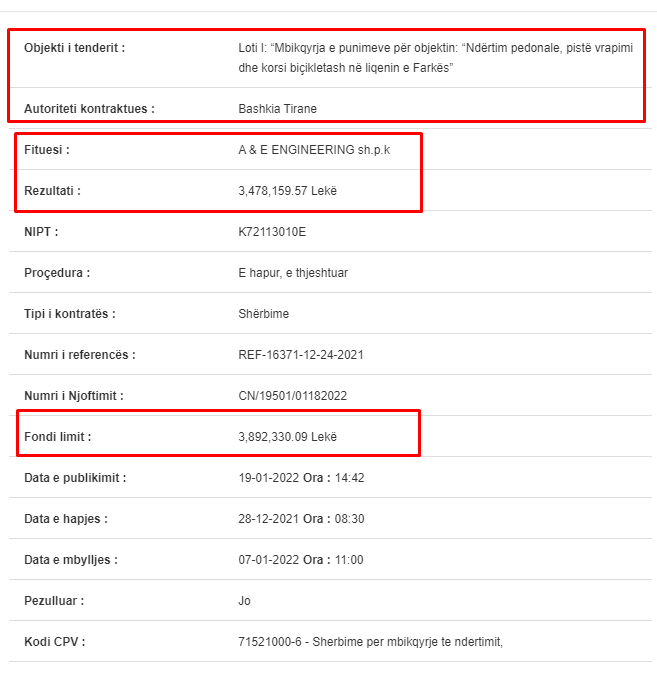 But what happened, what exactly is it about? Veliaj has organized a tender through the Municipality of Tirana. This tender bears the reference number REF-16371-12-24-2021 and has as limit fund the value of almost 50 million old ALL including VAT. Its object is "Lot I: Supervision of works for the object: Pedestrian construction, running track and bicycle lane in Farka Lake".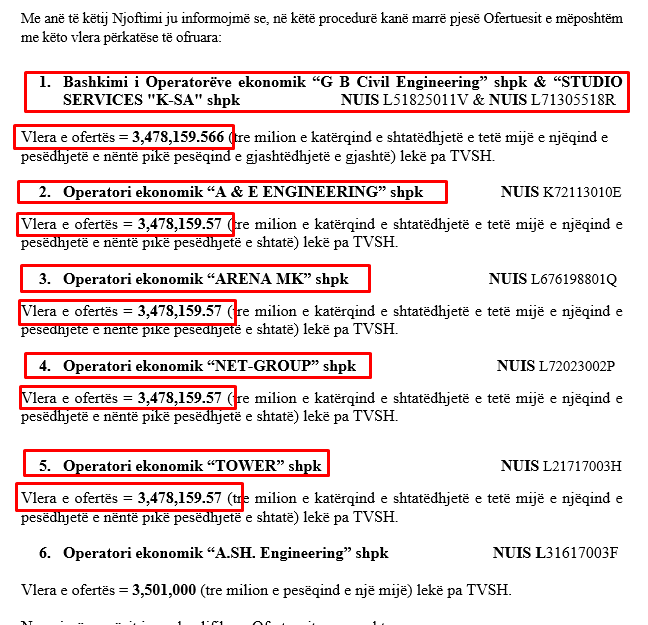 If we study the documentation of this procedure, which JOQ Albania has at disposal, we will notice the surprise that we mentioned above. It turns out that from 6 economic operators that participated in this tender, 5 of them offered exactly the same value of 3,478,159 new ALL without VAT. It is of course impossible for 5 out of 6 companies to offer the same value, except in cases where the winner has been predetermined. And seeing who has been declared the winner, it is very likely that it was predetermined before the race took place.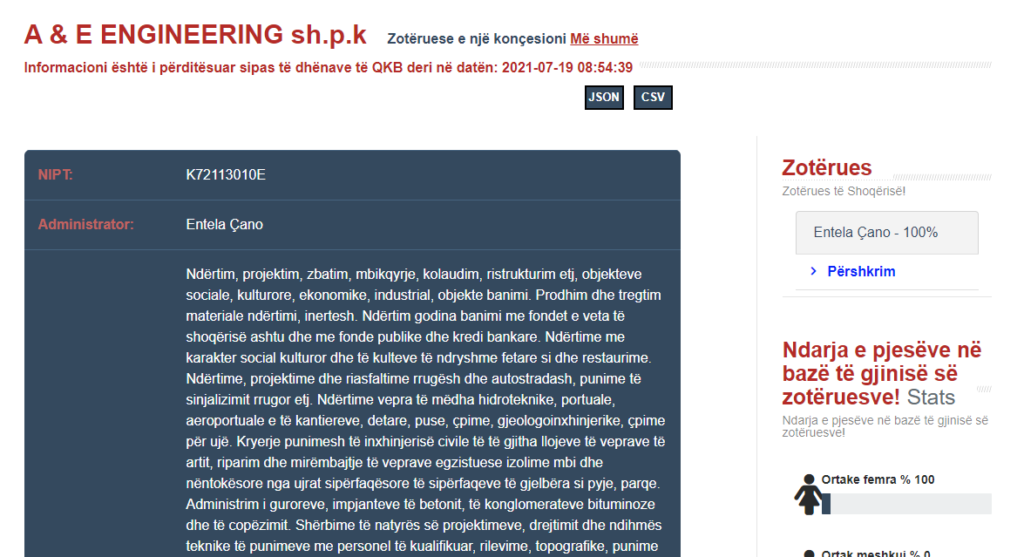 Thus, the winner was announced the company A & E ENGINEERING sh.pk with a value of 3,478,159 ALL without VAT. This company turns out to be owned by the citizen Entela Çano. In 2014 somebody put a bomb in her car, but fortunately she managed to escape. The explosive exploded while her vehicle was driving on the Durrës-Tirana axis, near the Sukth overpass. But her company turns out to have received a large number of tenders in high values ​​from the Municipality of Tirana in cooperation with the other firm "Son Engineering Construction". The administrator of the latter is Endrit Bejleri, known as a friend of Veliaj and Endri Fuga.