And who can be the "Boys of Ndragheta" but Erion Veliaj and Arbjan Mazniku? The two leaders of the Municipality of Tirana are often mentioned in connection with the Italian mafia organization "NDRANGHETA" because of ECO TIRANA. The latter is a joint stock company established in 2016, which provides urban hygiene service and differentiated waste collection, where 51% of the shares are owned by the Municipality of Tirana. The Deputy Mayor of Tirana, Mazniku, is also an administrator in this company.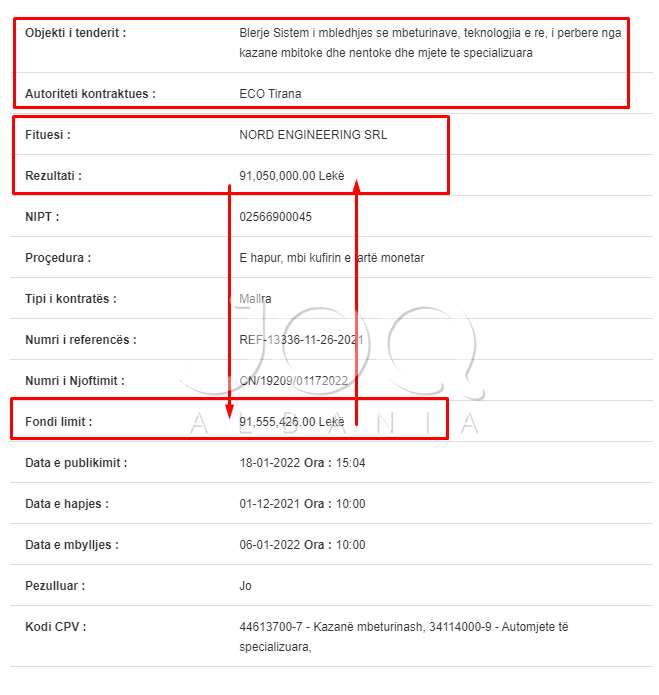 ECO TIRANA is often mentioned in the media for suspicions that some of the owners of this company are related to exponents of the Italian mafia "NDRANGHETA". Beyond that, it turns out that this company has organized a highly dubious tender for the purchase of waste bins. It is about the procedure with reference number REF-13336-11-26-2021 and with the object "Purchase of waste collection system, new technology, consisting of above-ground and underground bins and specialized tools".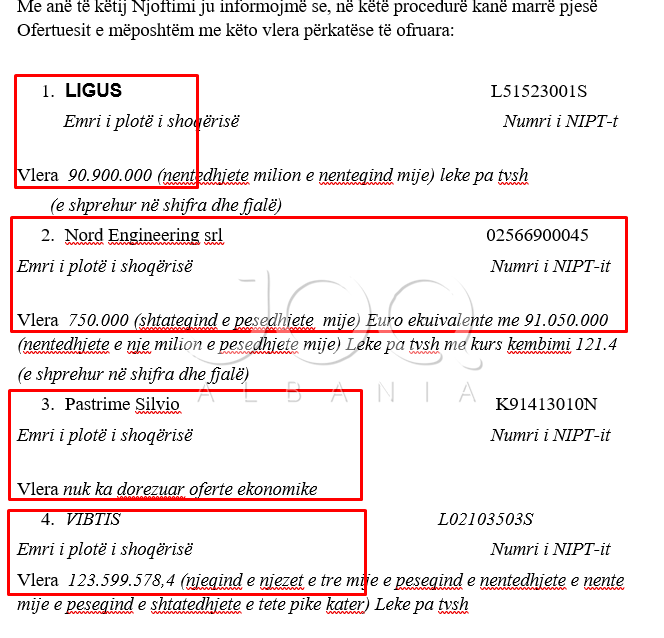 But if you study the tender documentation that JOQ Albania has, it turns out that the tender has not one, but several dubious and worthy elements for SPAK. Thus, it can be seen that 4 companies participated in the competition. The first suspicion lies in the fact that one of the companies, namely PASTRIME SILVIO has participated in the competition but has offered zero lek. A sane and rust-free mind would normally wonder how it is possible for a company that has been "feed" in tenders won by the Municipality of Tirana to enter the competition but offer nothing? The answer comes naturally: apparently in this tender there was a need for someone to participate in numbers to create the idea that we are dealing with real competition.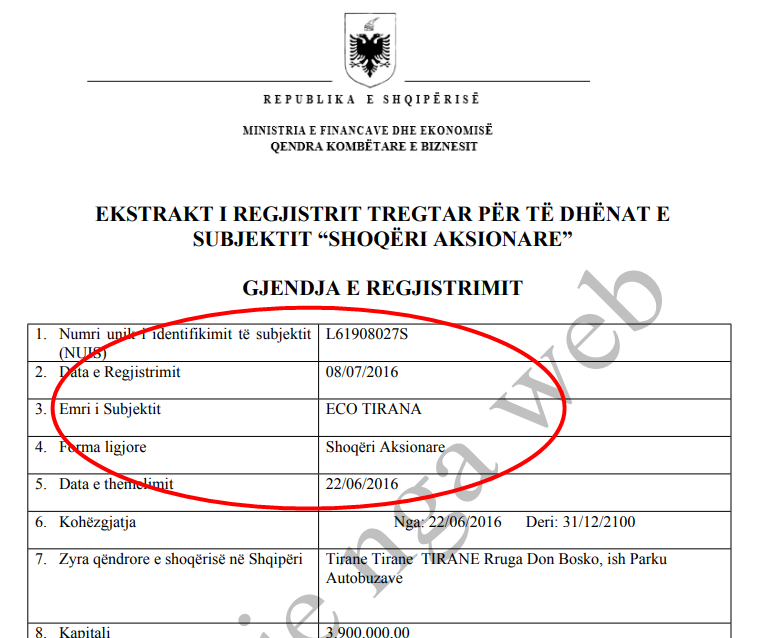 The second suspicion consist in the fact that the company that made the lowest bid did not win. This is because the winner is the company NORD ENGINEERING SRL which turns out to have offered several million ALL more than another participating company. However, the main suspicion that we are dealing with something that is wrong is the fact that the value of the winning company turns out to be as much as 99.44% of the tender limit fund. Do you need more data for SPAK to act?