Ilir Beqaj is one of those individuals who, in addition to the school diploma (we assume that he has it), also has a "diploma" of another level. It is about certification and "graduation" as a thief of public funds by the Constitutional Court of Albania and "de facto" by the European Court of Human Rights. The latter did not accept his request to challenge the decision of the Constitutional Court of Albania, in short, considering the decision of the Albanian court to remove the mandate of the deputy of Beqaj due to the theft of public funds, as a right.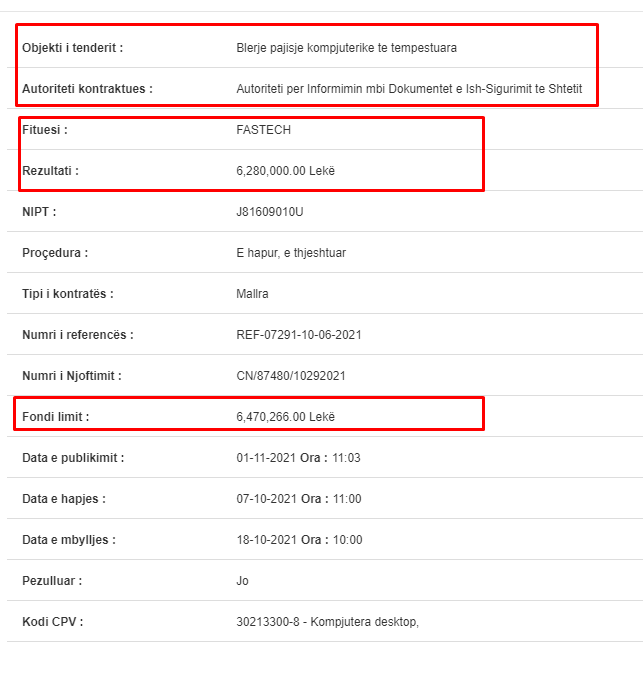 But it seems that the wife of Gentian Sula, the businessman who de facto owns the company AKIGONS, thought how to reward Ilir Beqaj. As it is known, this company is one of the biggest beneficiaries of public funds, mainly from the Municipality of Tirana led by Erion Veliaj. The fact that this company reconstructed the Rinia Park in Tirana for almost 1 billion ALL has remained in history, because immediately after the inauguration it was flooded by an ordinary rain.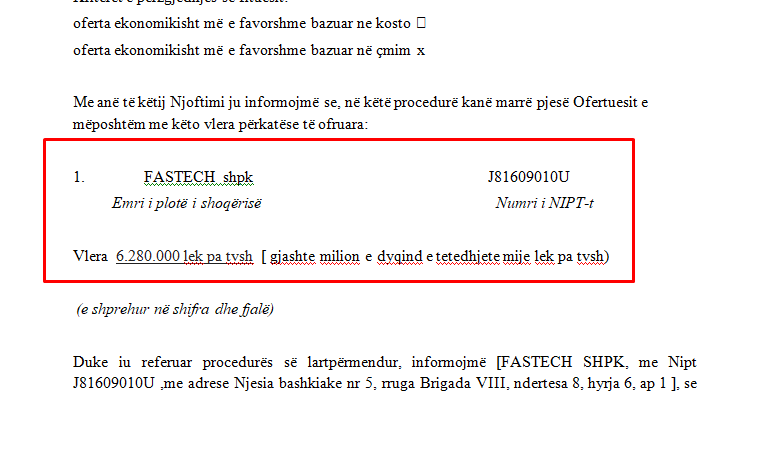 His wife, Gentiana Sula, is currently chair of the Authority for Information on Former State Security Documents. This institution has recently organized a tender with reference number REF-07291-10-06-2021 and with the object "Purchase of tested computer equipment". It is a limit fund in the amount of 6,470,266 new lek without VAT or about 80 million old lek including VAT.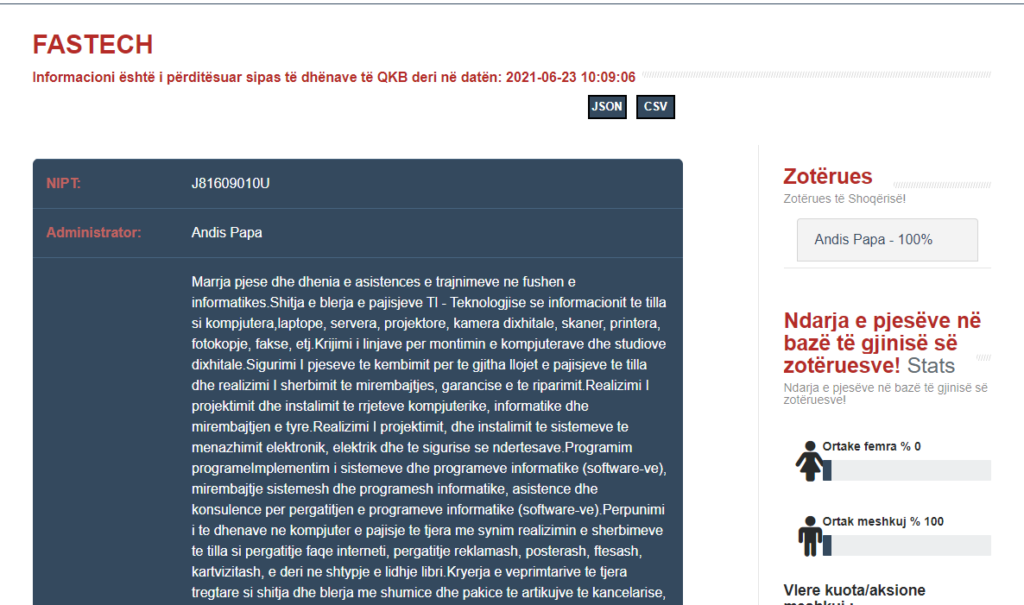 In this tender it is seen that only one company has participated, FASTECH with a value offered of 6,280,000 new ALL without VAT. It has always been alluded in the media that Ilir Beqaj himself is behind this company, despite the fact that de jure the company results in the name of an individual named Andis Papa. Meanwhile, except in the total absence of competition, the winning value is also almost the same as the limit fund, respectively as much as 97%.