Municipality of Tirana again! This institution does not disappoint us again regarding the dubious tenders it organizes. It has already become "fashionable" for this municipality to organize tenders that have at least 2 common characteristics, total lack of competition and winner announcements worth almost 100% of the limit fund.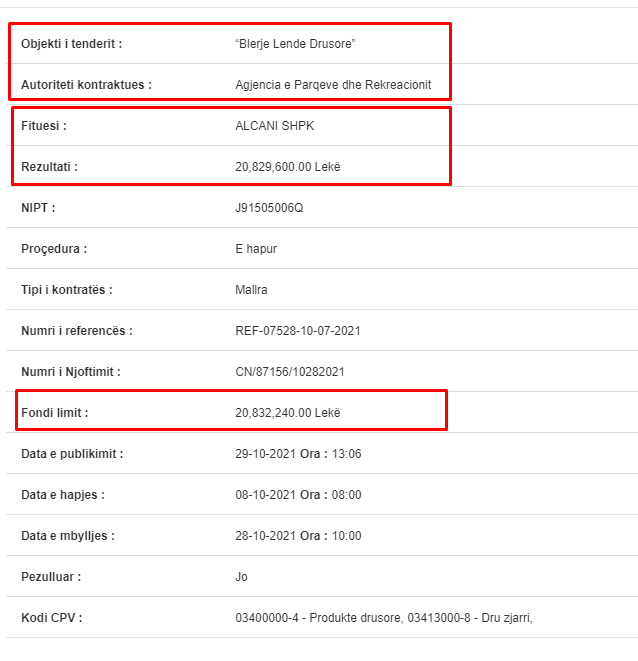 But let's see what it is more specifically about this time. The Parks and Recreation Agency, an institution directly subordinated to the Municipality of Tirana, has organized the tender with reference number REF-07528-10-07-2021. Its object is "Purchase of Wood" and has as limit fund the value of 20,832,240 new lek without VAT or about 250 million old lek with VAT.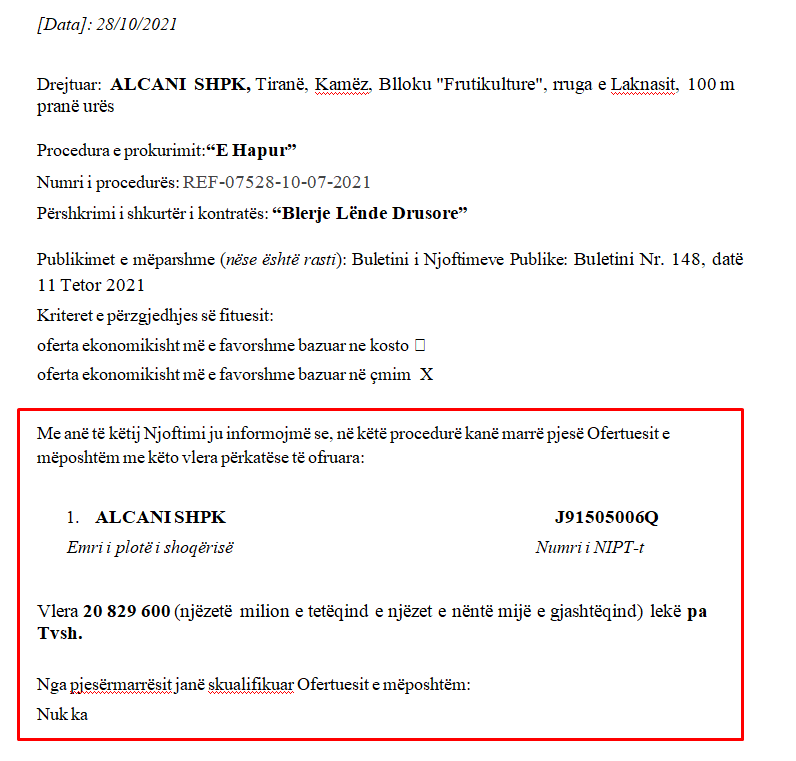 In this tender it is seen that only one company has participated, namely ALCANI SHPK with a offered value of 20,829,600 new ALL without VAT or almost 250 million old ALL with VAT. In addition to the total lack of competition, it is clear that the flying value is almost 100% the same as the limit fund, more specifically 99.9% of it.

But wait as it does not end here. If we look at the technical specifications of this tender, a very strange fact stands out. In the standard tender documents, appendix 7, point 2.3.2 technical capacity, among others, it is required that the number of insured employees should be 10 employees, for the period of the last 6 months. It is not understood why the number of employees should definitely be 10? Can't firms with 9 or 11 employees do the same job? This ridiculous request adds even more suspicion that we are dealing with a predetermined winner. This is of course reinforced by the fact that there has been a total lack of competition and a value offered as much as 99.9% of the limit fund.