Doubtful tenders have been added a lot lately. Not that they have not been before, but apparently with winning the third term from the same political force, no one is afraid anymore. What is noticeable is that procurement procedures which have a total lack of competition have increased significantly. Such is the case of a tender organized by Tirana Parking.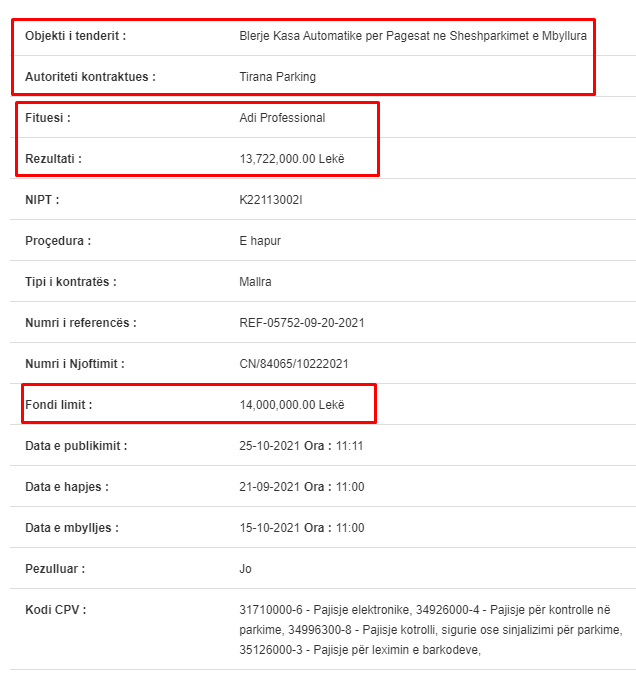 The latter is an institution under the Municipality of Tirana for the administration of the paid public parking service. In this case, this institution led by Eglantina Zere, has organized the tender with reference number REF-05752-09-20-2021 and with the object "Purchase of Automatic Cash for Payments in Closed Square". The tender limit fund is 14,000,000 new lek without VAT or almost 165 million old lek with VAT.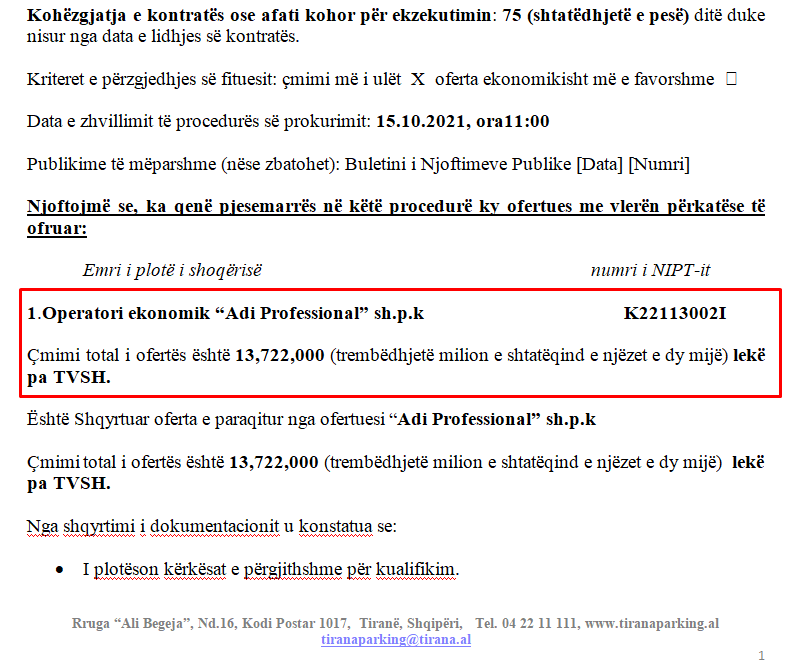 Researching the documentation of this tender, it is noticed that the only participant is the company "Adi Professional" owned by the citizen Adriatik Tarja. This company has offered the value of 13,722,000 new lek without VAT or about 165 million lek with VAT. Of course having no competitors other than itself, the company in question has been declared the winner. But apart from the lack of competition which is considered as one of the main "red parishes" of dubious tenders, it is noticed that the offered value is almost identical to the value of the limit fund.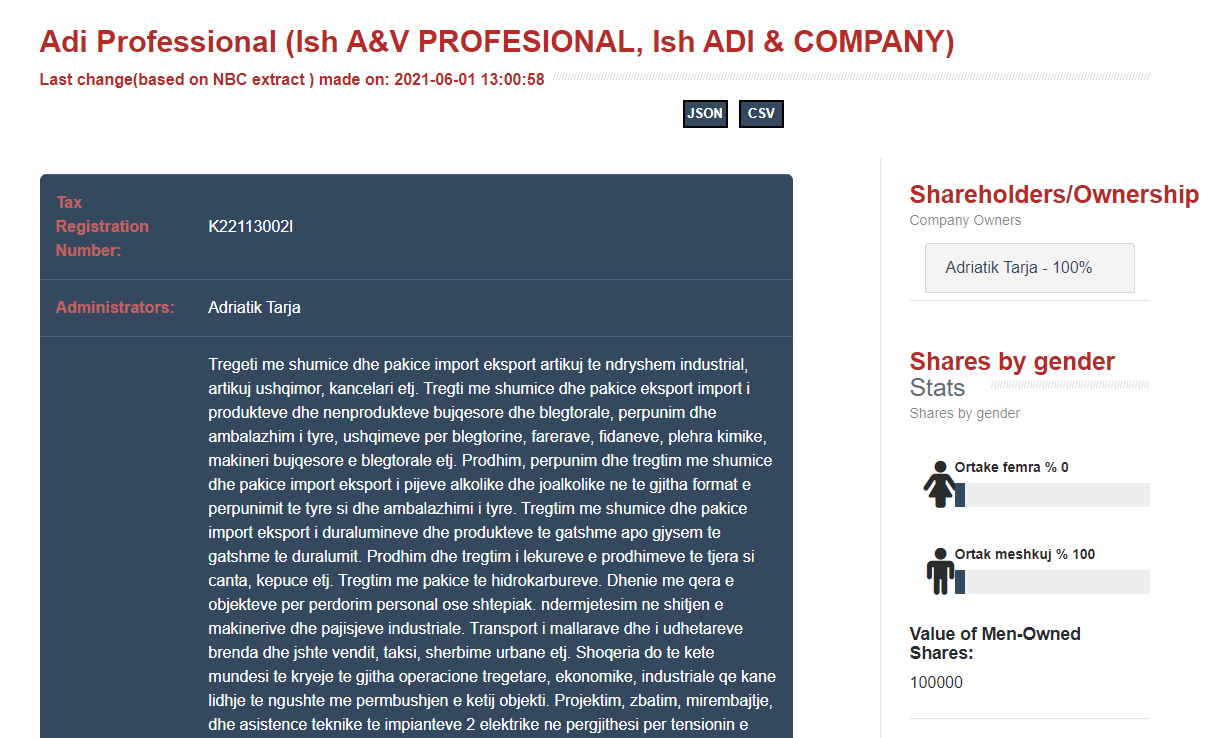 More specifically, this value is as much as 98% of this fund. Both of these facts together raise suspicions that the winner may have been predetermined. It is up to the authorities to investigate whether there is a place to investigate this procurement procedure organized by Tirana Parking which is under the auspices of the Municipality of Tirana.