The Zoo has been one of the most beloved tourist attractions for the citizens of Tirana in the past. But although much has been promised for its reconstruction, much time has passed and it is still not being completed. Suffice it to mention that the tender for its re-conception was opened only 1 year ago. This tender was awarded to the union of 4 companies "ED KONSTRUKSION" shpk – G.P.G. COMPANY "shpk -" ALBA KONSTRUKSION "-" VEKO "shpk for the value of 617,567,374 new lek without VAT or almost 7.4 billion old lek including VAT.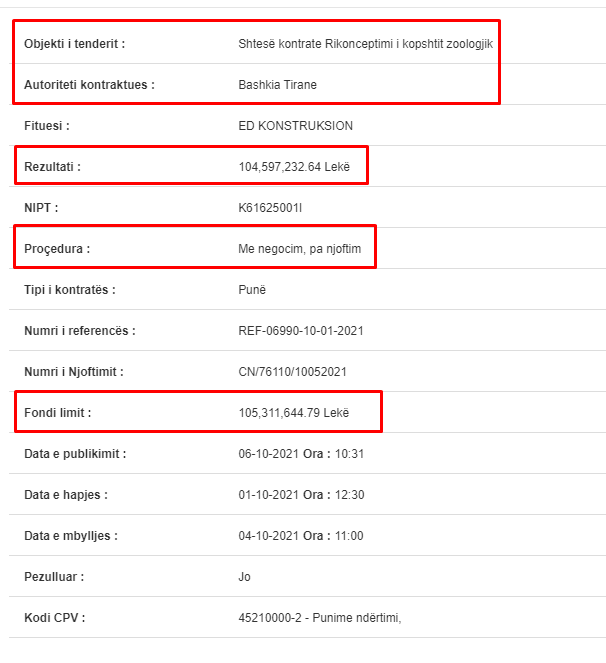 It can be seen that among the winners is the company GPG owned by Paqsor Buzi, the "lion" of the public tenders of the last years in Albania. However, if over 7 billion old lekë were not enough for the reconceptualization of this garden, it seems that the Municipality of Tirana has decided to "donate" another 1 billion lekë for additional contracts. This action was made through a new tender with reference number REF-06990-10-01-2021 and object "Additional contract Reconceptualization of the zoo".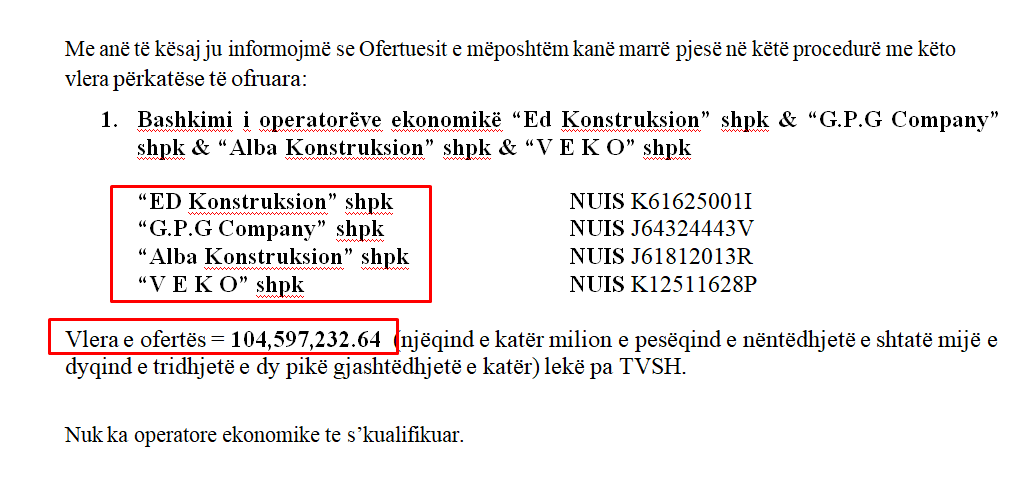 It is a limit fund of 105,311,644 new lek without VAT or about 1.2 billion old lek with VAT. The tender procedure as it usually happens in these cases is done by negotiation, without notice. The winners are of course the same companies "ED CONSTRUCTION", G.P.G. COMPANY "," ALBA KONSTRUKSION "and" VEKO "which turn out to be the only participants. The value offered by them is 104,597,232 new lek without VAT. It is clear that this value is almost 100% of the limit fund.