Erion Veliaj is known to be the current head of the Municipality of Tirana. This institution itself organizes a large number of procurement procedures. It is understandable that these procedures have high turnover of funds ranging from several millions to several billions. A good part of the tenders of this institution are considered suspicious for a number of reasons. One of them seems to be the tender that we are presenting to you below.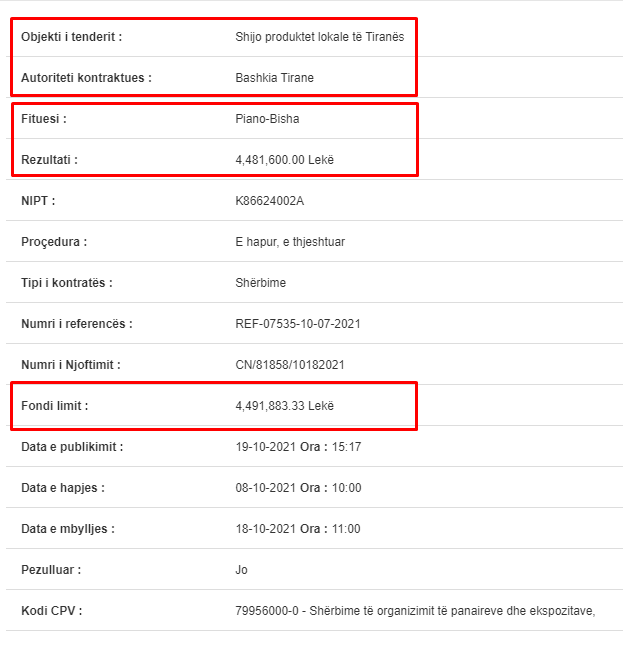 It turns out that Erion Veliaj will spend almost 54 million old ALL with VAT to exhibit local products of Tirana. Among these products, of course, will be grapes and plums, which in this case, in addition to local products of the capital, actually symbolize the misuse of 54 million ALL through this tender. You will find the reasons below. It is about the procurement procedure with reference number REF-07535-10-07-2021 and with the object "Taste the local products of Tirana". The tender limit fund is 4,491,883 new lek without VAT or almost 54 million old lek with VAT.
It is basically about setting up some tents in Skanderbeg Square where local products of Tirana will be exhibited, such as agricultural and livestock products such as viticulture, dairy, honey, wild fruits, medicinal plants, etc., as well as handicraft products. However, it is noticed that this tender has a total lack of competition as in it is presented only one company, namely "Piano-Bisha" shpk owned by the citizen Rezar Bisha, a company which has been declared the winner.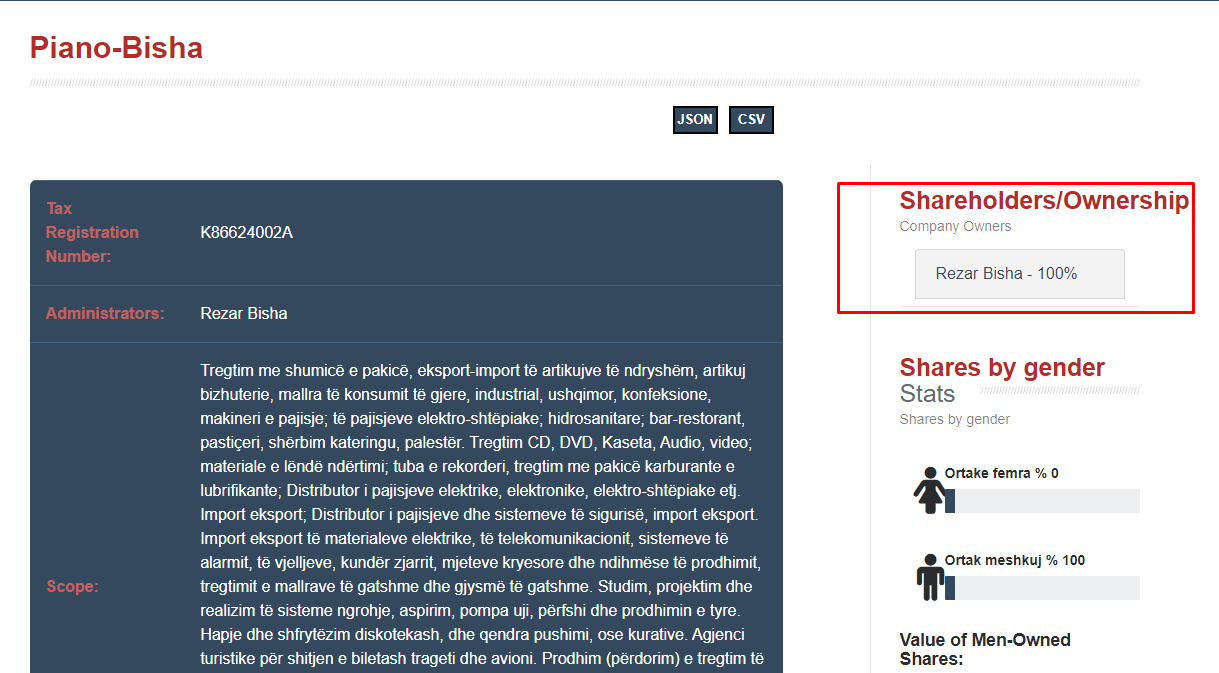 This subject has submitted a bid in the amount of 4,481,600 new lek without VAT or about 54 million old lek with VAT. In addition to the lack of competition, there is also a very small difference between the winning value and the tender limit fund. Respectively, the winning value turns out to be 99.77% of the limit fund. Both of these facts raise suspicions that the winner of this tender may have been predetermined.