The cooperation between Mirlinda Karçanaj and Grigor Joti seems to have not stopped. It is precisely the institution of the National Agency for the Information Society which continues to organize tenders at levels of hundreds of millions and almost to a large extent surprisingly wins the INFOSOFT Group. This is what happened in the following case.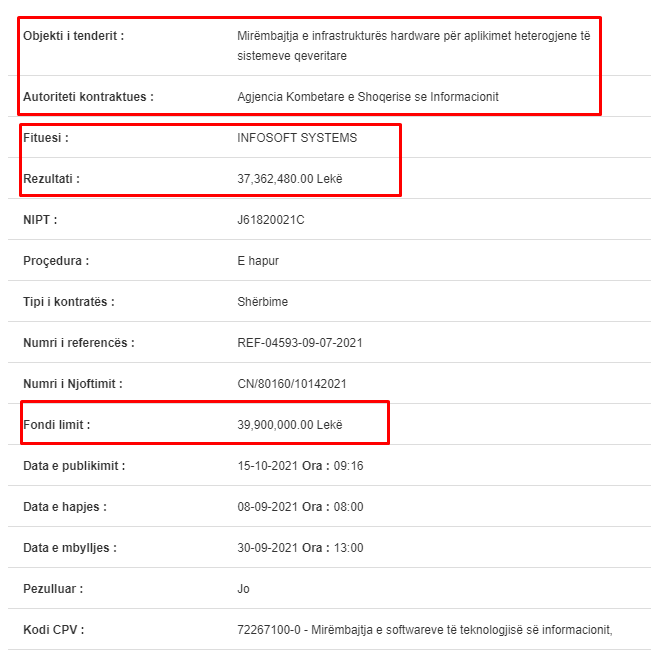 It is about the tender with object "Maintenance of hardware infrastructure for heterogeneous applications of government systems" which bears as reference number REF-04593-09-07-2021. The limit fund of this tender is 39,900,000 new lek without VAT or about 480 million old lek with VAT. Examining the relevant documentation of this procurement procedure it is noticed that four companies participated in the competition.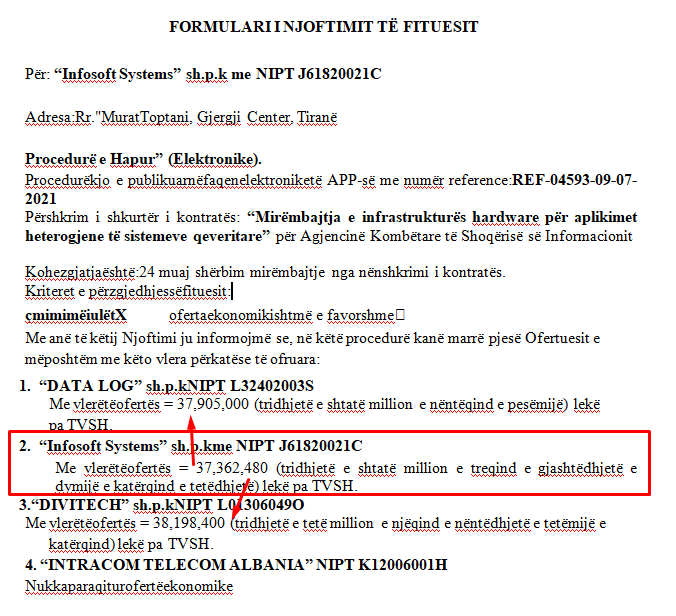 Here we see a very interesting and strange fact. Of these four competing firms, three have offered almost identical offers. While the fourth surprisingly offered no value at all. It is not understood in fact why he participated in the race while offering no value. When the participating companies offer almost the same value, from the international practice of tenders it is considered as a dubious fact as in these cases often the winner has been predetermined.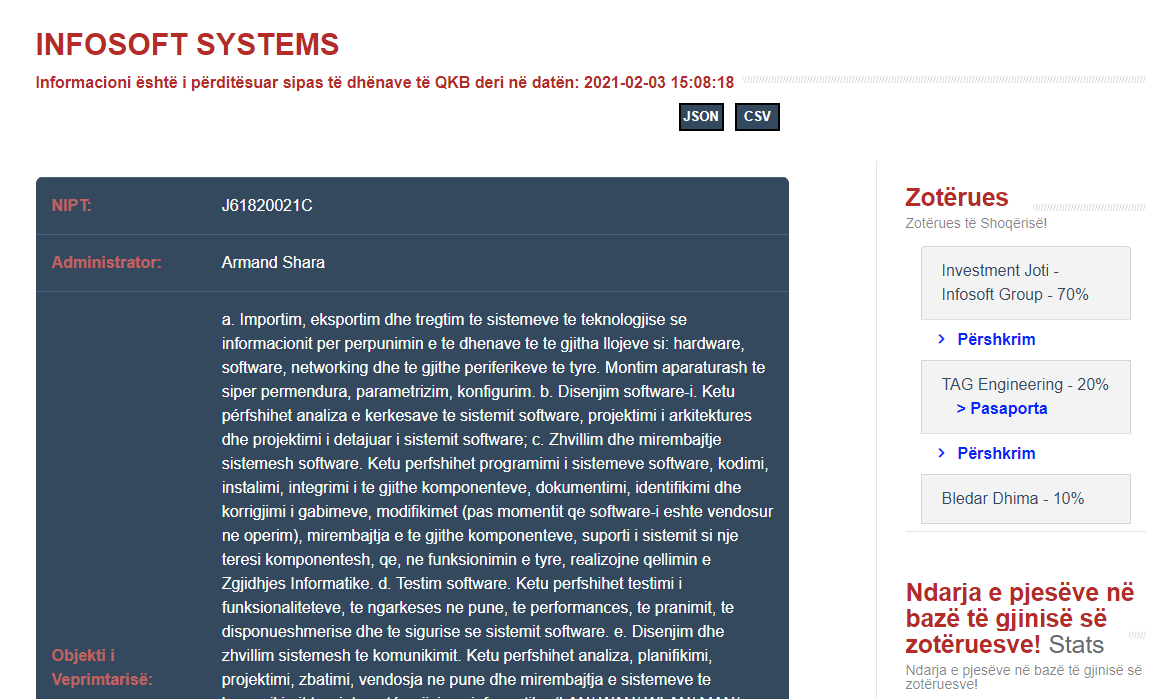 In this case, the winner is Grigor Joti with his company INFOSOFT SYSTEMS. The value offered by him is 37,362,480 new lek without VAT or about 500 million old lek with VAT. If we compare the winning value with the tender limit fund, it is also noticed that the difference between them is almost negligible. More specifically, the winning value turns out to be 93.64% of the limit fund. This fact also raises doubts that we are dealing with a predetermined winner.