Just a few days ago we presented to you exclusively how the Port of Durrës led by Pirro Vengu had favored the son of Valentina Leskaj in a big tender of 11 million euros. According to exclusive sources for JOQ Albania, this is one of the biggest scandals of the Port of Durrës and Albania itself, not only locally but also internationally. It is about the tender with object "Drafting of the Detailed Technical Project (Detailed Design) of the new Integrated Commercial Port of Durrës in Porto Romano" with reference number REF-97696-06-08-2021. The limit fund is in the amount of 1,145,354,372 new lek without VAT or almost 11 million euros if we include VAT.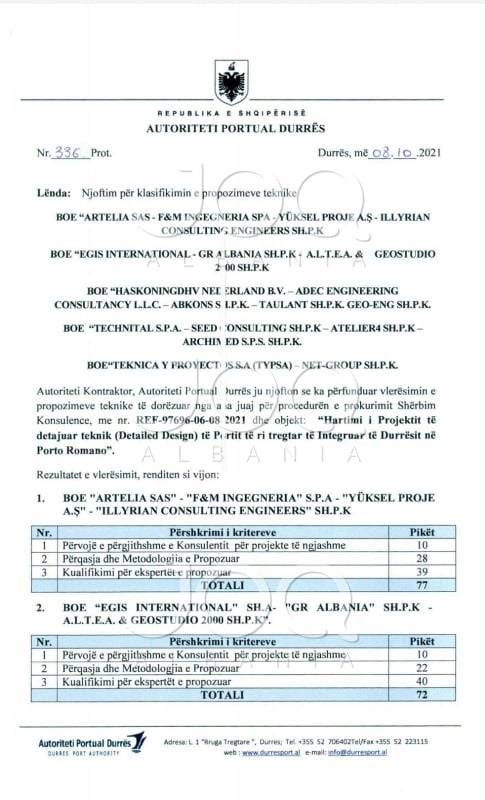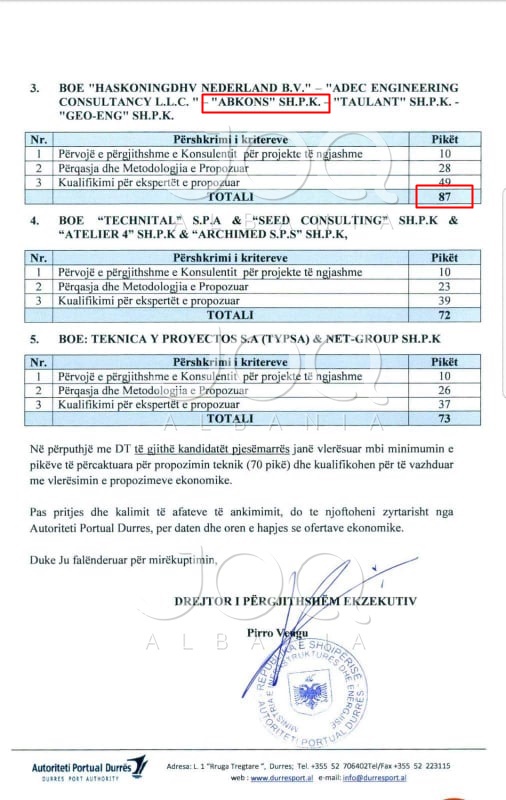 As we informed you in the first article a few days ago, the tender was closed without opening yet because according to the source, Pirro Vengu who with his pressures on KVO in the technical evaluation declared "de facto" winner ABKONS company of Besnik Leskaj (Valentina's son Leskaj). This after the commission separated Leskaj's firm with a difference of 10 points in the technical evaluation, making the opening of financial proposals "zero". Which means that even if other companies do it for free, they can not be declared winners in the end.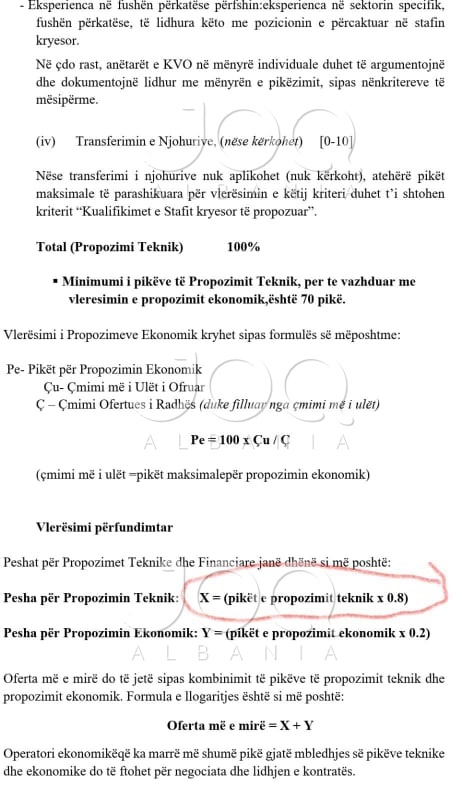 But again exclusively for JOQ Albania, in the following picture you will find the volume of the technical proposal file of the company ABKONS, which made the firm differentiate by 10 points difference with other competitors. In the exclusive photo below you will see the technical proposals made by all companies participating in this tender. The technical proposal of the company ABKONS of Besnik Leskaj is the file located in the center indicated by a red arrow. It is clear that the volume of the file is many times smaller than the volume of technical proposals offered by other companies. It is easy to understand what technical proposal this company could have made with such little material offered. However, it is again up to SPAK to investigate this tender which seems to be a real scandal.