Tenders are of course a common way in Albania that are used as a means to gain money from the state. Every day we present cases from the most diverse, from almost all fields. Of course, there is no lack of medicine, municipalities, etc., but justice also plays an important role. The tender in question is related to one of the most important institutions in this field, such as the High Judicial Council, abbreviated HJC.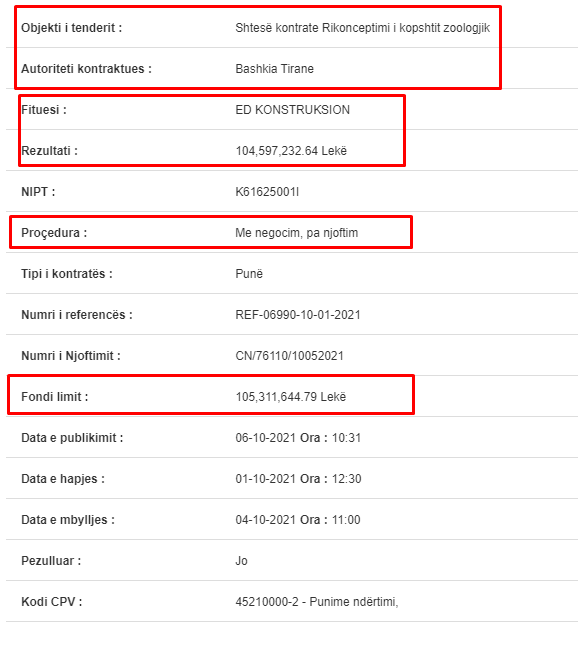 This institution, led by Naureda Llagami, has organized a very strange tender that bears as reference the number REF-06250-09-23-2021. Its object is "Purchase of motorcycles for the needs of the High Judicial Council" and has as a limit fund the value of 1,148,000 new lek without VAT or about 14 million old lek with VAT. If we look at the relevant documentation of this tender, it is noticed that we are dealing with a lack of competition.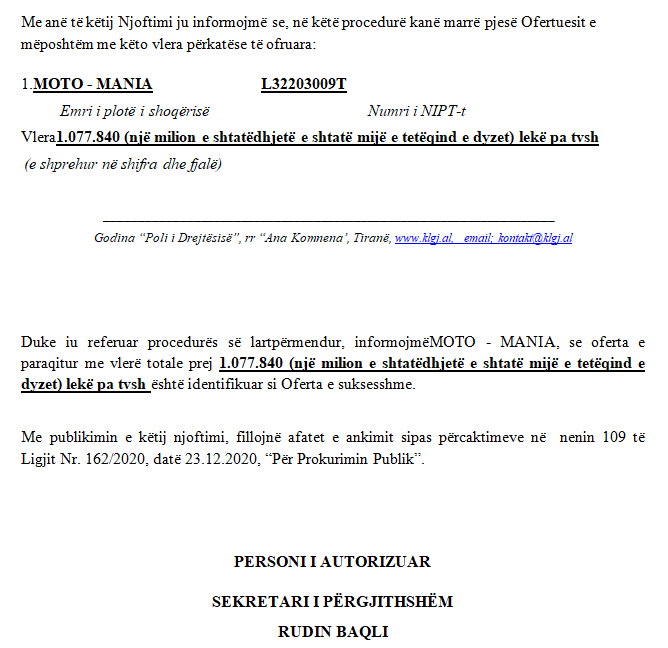 This is because only one company participated in the competition, namely the company MOTO-MANIA owned by the citizen Albert Ballabani. The winning bid was 1,077,840 new lek without VAT. It is also noticed that this value turns out to be as much as 93.88% of the tender limit fund. But beyond the above facts that raise doubts about a possible predetermination of the winner, it is not understood why this institution needs 9 motorcycles, at a time when almost all its members are over middle age. Also impressive are the requirements that the institution has for motorcycles, which are required to be a production of 2021 and with zero kilometers.