Pellet for heating are among the most abused objects of a public procurement. Do you want to become rich in Albania? Open a company that sells pellets, make connections or make a deal with a Renaissance headline, and wait for the tender furnished by Albanian peoples money in your pocket. This is the trick applied by young businessmen or entrepreneurs, who are close to those insiders who sign these public contracts. In the case that we will address you today, it has to do exactly with a tender with the object: "Purchase of wood pellets fuel, for the boilers of Korça Hospital" – Framework Agreement – with an economic operator where all conditions are defined – with term 12 months ", opened by Korça Hospital of the excecutive Litjan Broka, a notorious name in terms of the tender sector. We recall here the one of 85 Million Lek for cow milk for a businessman, published some time ago by JOQ Albania. It seems that this time, Broka has doubled the price for a young businessman in the field.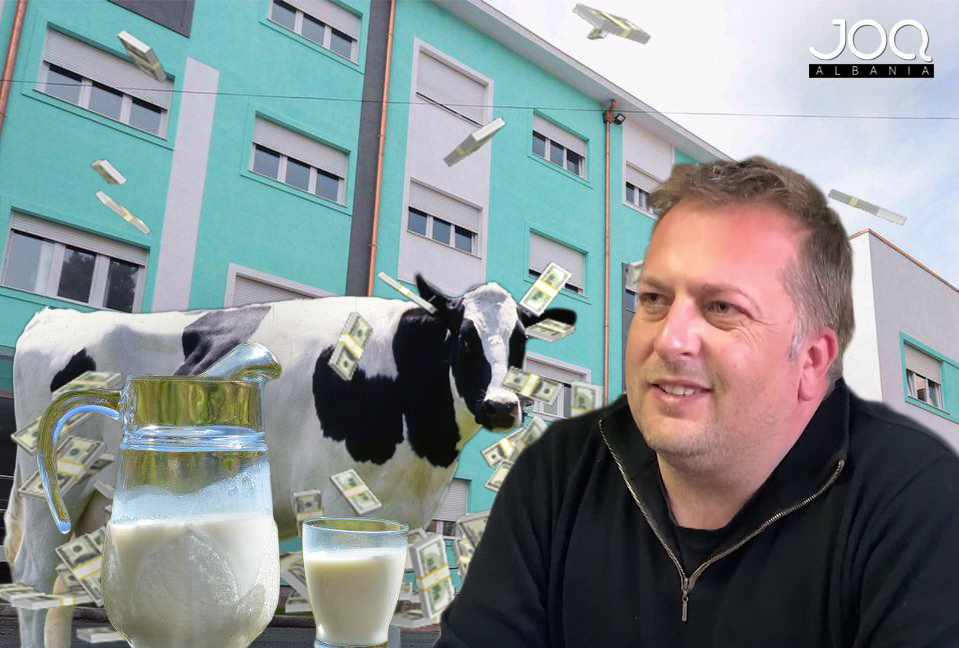 It seems that Broka likes to abuse with public money and give it to his acquaintances, as in the case of the elaboration of this article, or even many public procedures previously marked with REDFLAG for "Disqualification of all Operators Competitors other than the Winner. The other two companies in the competition, Eva Zoto and Sulollari KLIMA of Ardian Sulollari, an old and outdated scheme that apparently for the director of Korça Hospital is still in vogue with the idea that the tender with violations will go undetected. What is a humorous fact in this whole tender is that Eva Zoto (the company that participated in the tender to make the race real) is the fiancée of Shurdhi's brother.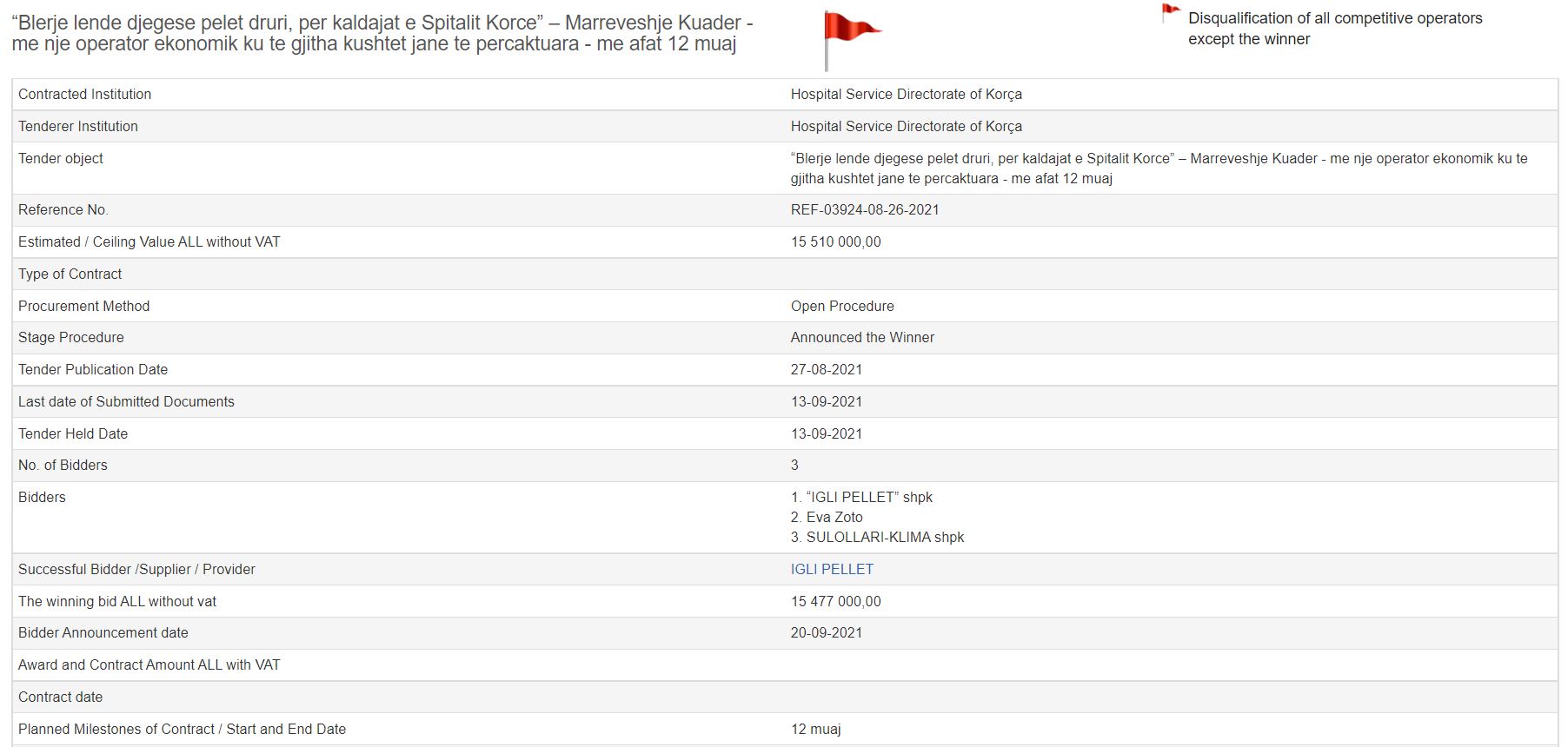 We call it a young businessman because Shurdhi is still in the phase of mutual problems in this business and there are few tenders won with his company, 6 from the Health Sector worth half a billion and 4 tenders by the local power, worth 31 MLN Lek.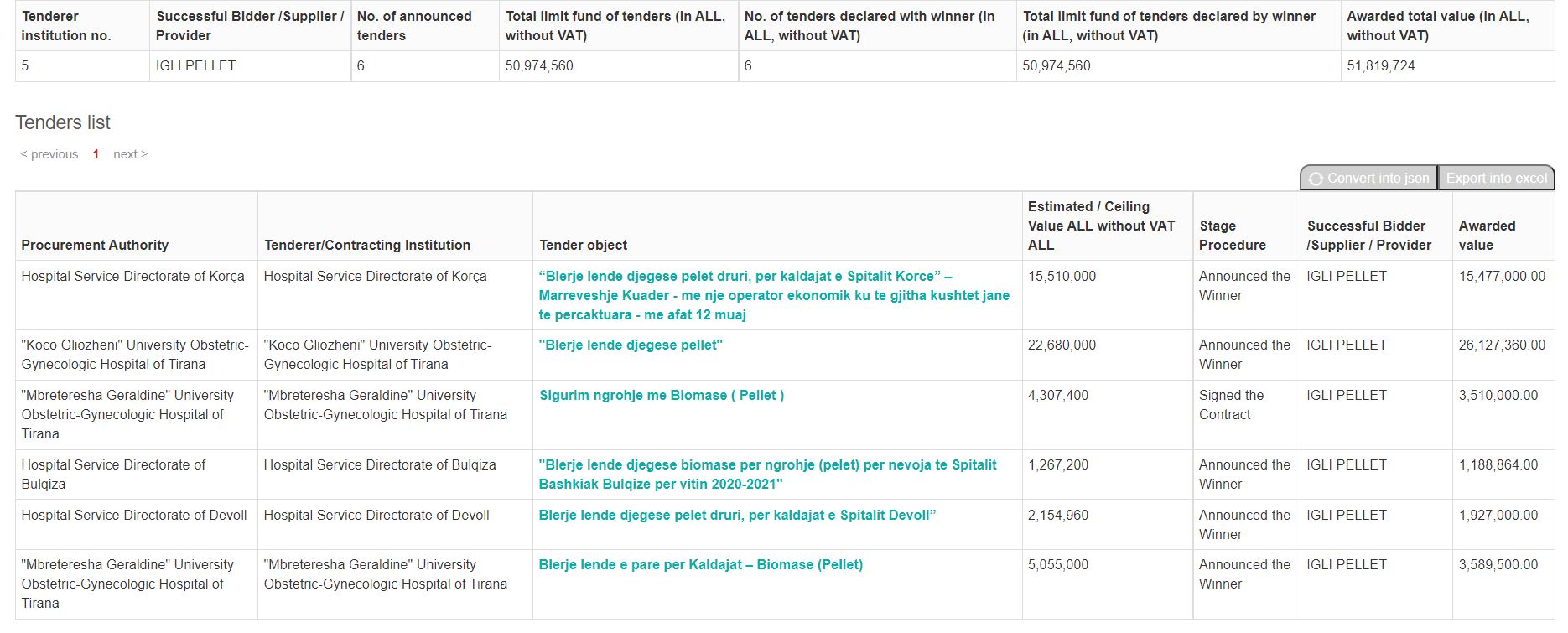 As long as there are excecutive directors as Litjani at the head of state institutions, there will definitely be no shortage of Shurdha of beneficiaries in the society...