Again the Municipality of Tirana, again this institution! It has already become daily to select dubious tenders to present to the public, but it seems that the Municipality of Tirana occupies more and more space in the institutions that perform these dubious procedures. If once there were large value tenders, now there is a change in strategy. Tenders are organized with smaller values ​​but with higher frequency.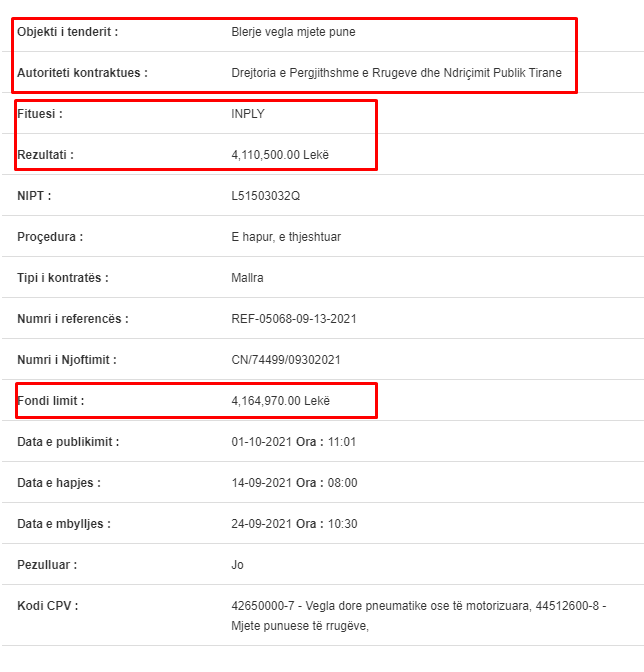 Thus, in this case it is a procurement procedure with a limit fund of 4,164,970 new lek without VAT or about 50 million old lek with VAT. The object of this tender is "Purchase of tools and tools". The contracting authority is the General Directorate of Roads and Public Lighting Tirana, an institution directly subordinated to the Municipality of Tirana. Looking at the tender documents, it is noticed that these are tools such as air pistols, jacks, drills, compressors, etc.
However, if we look at the companies participating in this procedure, we notice two very dubious facts. First it is seen that we are dealing with a total lack of competition, as only one firm participated in this tender. Of course having no other competitors at all, the firm in question has been declared the winner. It is about the company INPLY owned by the citizen Raship Çelo which has offered the value of 4,110,500 new lek without VAT, or almost 50 million old lek including VAT.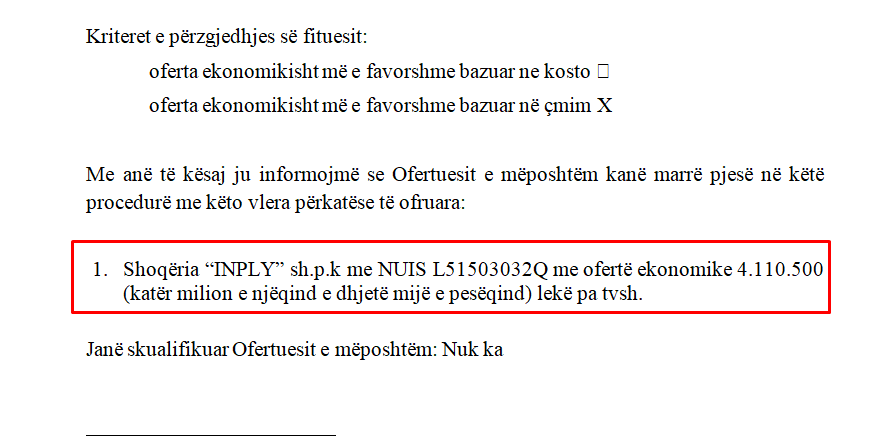 On the other hand, it is noticed that this winning figure is in fact almost identical to the value of the tender limit fund. More specifically it is as much as 99% of it. It is clear that both of the above facts raise doubts about a possible predetermined winner.