Concrete is an important element in Tirana, especially in the case of the construction of multi-storey towers that have long been taking the breath away from the Albanian capital. However, concrete is also widely used in the public works of local institutions. In this case it is about the Municipality of Tirana which has organized a strange tender in terms of participation.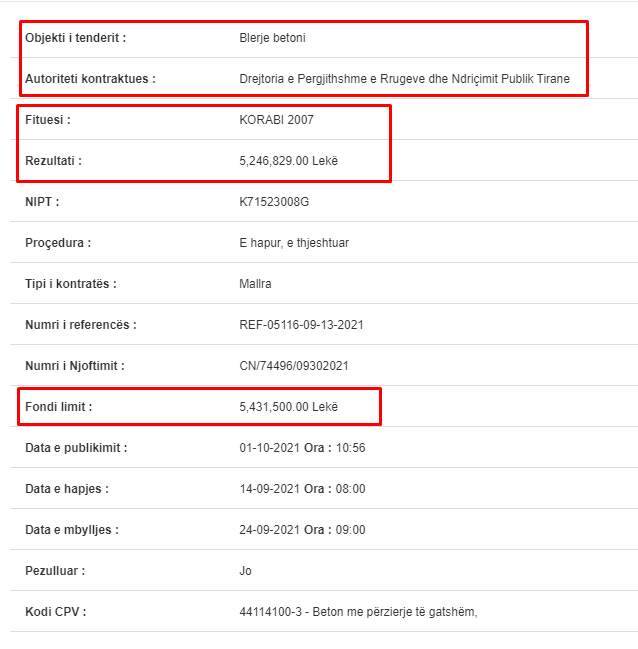 Through the General Directorate of Roads and Public Lighting, an institution under the Municipality of Tirana, a tender was organized with the object "Purchase of concrete". This procurement procedure has as reference number REF-05116-09-13-2021 and limit fund the value of 5,431,500 new lek without VAT or almost 65 million old lek including VAT. However, if we research the documentation of this tender, it is noticed that we are dealing with a tender without competition.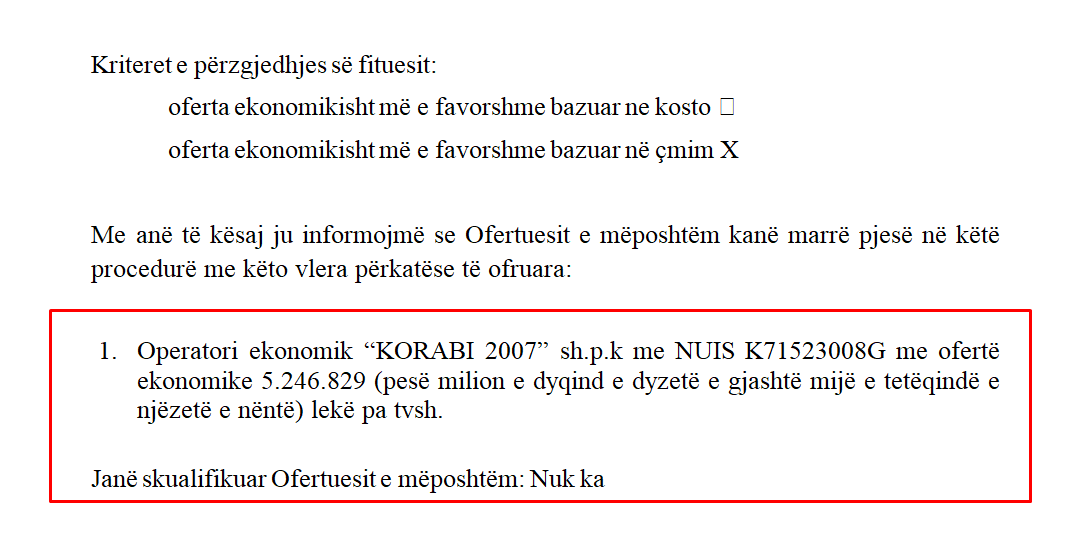 We say this because only one company participated in the competition, namely KORABI 2007 owned by the citizen Shkëlqim Kupa. This company has practically competed "against itself" and won. The declared winning value offered by the company KORABI 2007 is 5,246,829 new lek without VAT or about 62 million old lek with VAT. However, it turns out that this figure is almost identical to the value of the limit fund, respectively as much as 96.6% of it. Both of these facts raise suspicions that we are dealing with a predetermined winner. What do you think?