The Albanian Post may seem like a state institution that probably does not stand out, but in fact it is one of those institutions that organizes numerous tenders in very high numbers. We are not talking about tens of millions, but we are talking here about tenders in the range of hundreds of millions to several billion ALL.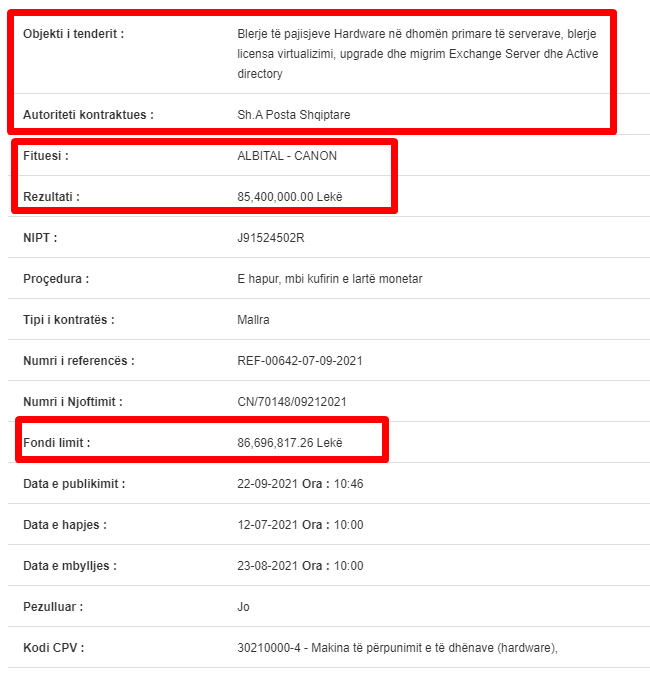 Recently, it seems that this institution has started again from its "greed" to "distribute up and down" its money in the hands of third parties. In this case it is a tender related to technology equipment. This institution has organized the tender with reference number REF-00642-07-09-2021 which has as object "Purchase of Hardware equipment in the primary server room, purchase of virtualization licenses, upgrades and migration Exchange Server and Active directory".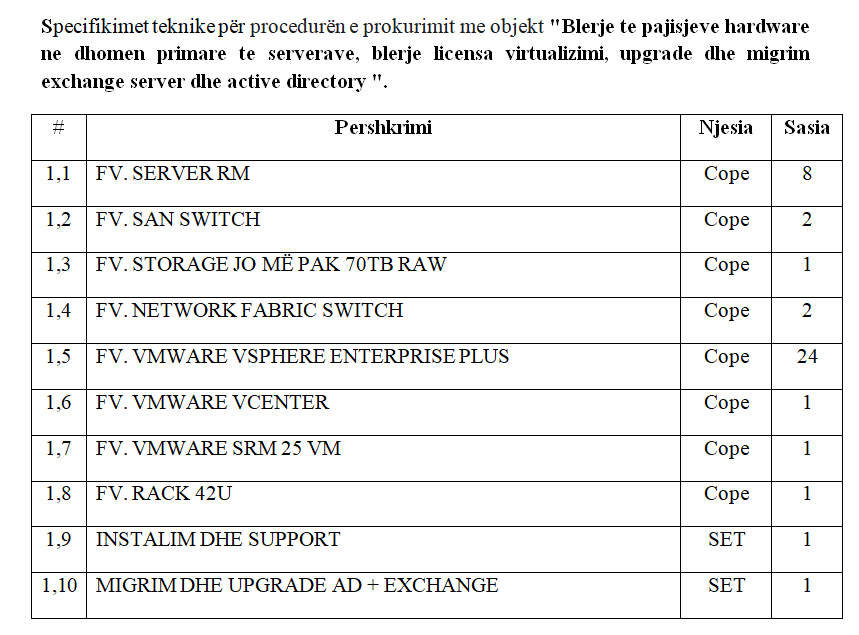 Its limit fund is 86,696,817 new lek without VAT or almost 1 billion old lek with VAT. Examining the tender documentation it is noticed that in addition to the purchase of some hardware equipment, installation and support is also required. On the other hand, it is noticed that 3 companies have participated in this tender, from which the merger of the economic operators "Albital-Canon" & "S & T ALBANIA" has been declared the winner, with a bid value of 85,400,000 new ALL Excluding VAT, or about 1 billion old ALL with VAT.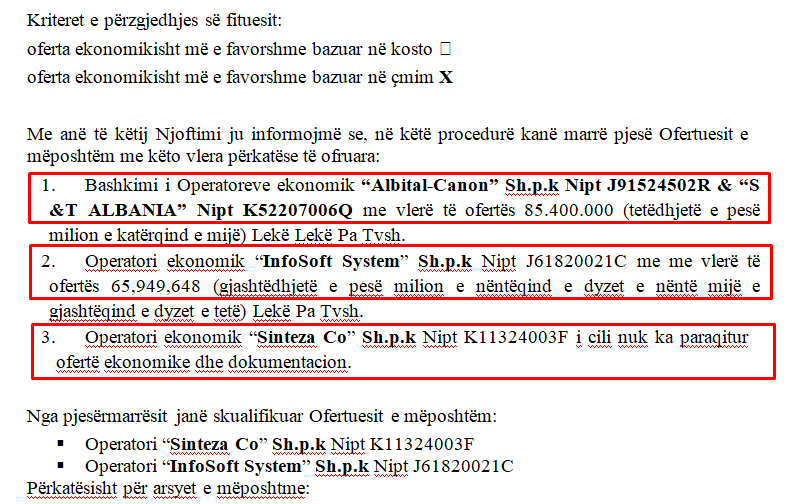 But the value offered by the winner is not actually the lowest value. On the contrary, another company participating in the tender has offered almost 230 million ALL less! It is noticed that the difference is extremely large, and yet it has not been taken into account. Meanwhile, the third participating operator surprisingly did not offer any economic value. All these, as well as the fact that the winning value is almost identical to the tender limit fund, raise suspicions that we are dealing with a predetermined winner.