Ergys Verdho, the former head of the Albanian Road Authority (ARRSH), does not seem to know how to stop his "tender love" with one of the biggest beneficiaries of tenders in the Republic of Albania, Paqsor Buzi. The latter is one of the co-owners of the company G. P. G. COMPANY, a company which won a lot of tenders by state institutions. Currently, Ergys Verdho is no longer in the position of the head of ARA (ARRSH), but he has already become the head of Albanian Electric Power Corporation (KESH).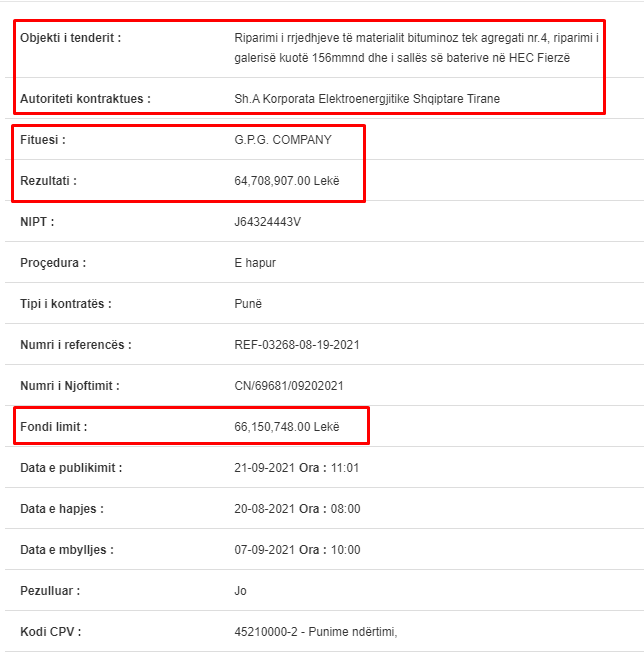 But even here it seems that he has not forgotten the old "loves" at all. We say this because when he was in charge of ARA, Paqsor Buzi and his company won almost all the majority of tenders. While now at the head of KESH again Ergys Verdho continues to "hand over" hundreds of millions of ALL in the hands of Paqsor Buzi. More specifically, it is about the tender with reference number REF-03268-08-19-2021 and with the object "Repair of leaks of bituminous material at aggregate no. 4, repair of the quota gallery 156mmnd and the battery room in HPP Fierzë".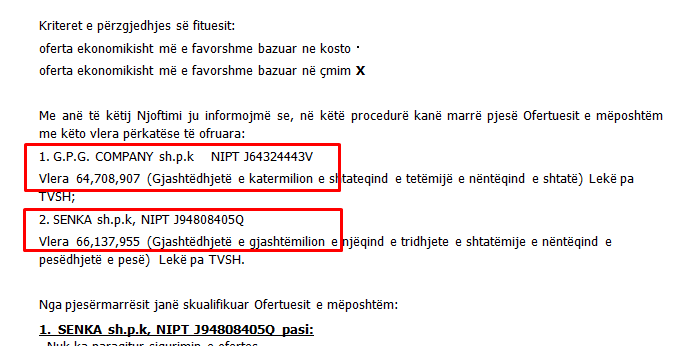 This tendering procedure is learned to have as a limit fund the value of 66,150,748 new lek without VAT, or about 800 million old lek with VAT. Not a little money or not? Meanwhile, it is noticed that the competition in this tender has been truncated as only two companies have participated in the competition, which have offered values ​​close to each other. But the winner was announced Paqsor Buzi with his company G.P.G. COMPANY for the value of 64,708,907 new lek without VAT or about 780 million old lek with VAT. Suffice it to mention that this figure is almost the same as the tender limit fund, more specifically as 97.82% of it. "Go on Gysi!"