Although it is assumed that the institution of the People's Advocate was created to protect the people, it seems that this institution too, has become a partner with those who in fact "abuse" the people. It turns out that the institution of the People's Advocate has spent almost 26 million old ALL with VAT from the taxes of the Albanian people in a dubious tender. This institution "got up one morning from sleep" and suddenly realized that it needed at the same time 18 desktop computers and 2 laptops.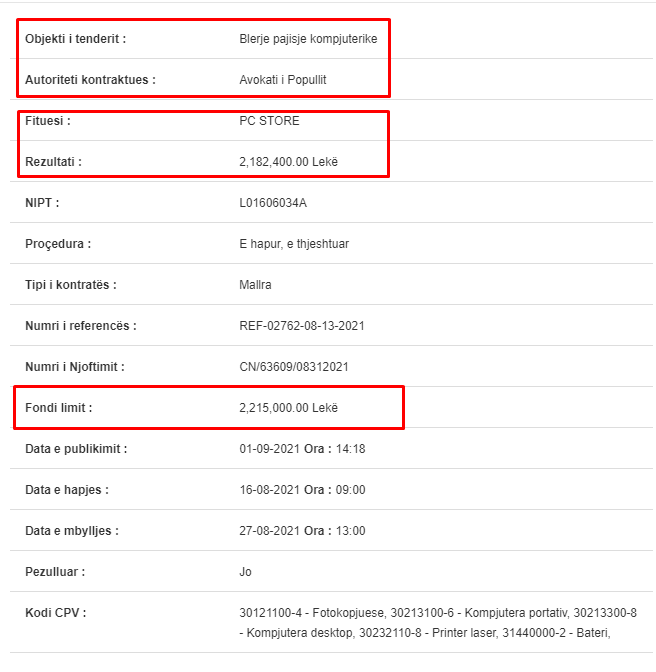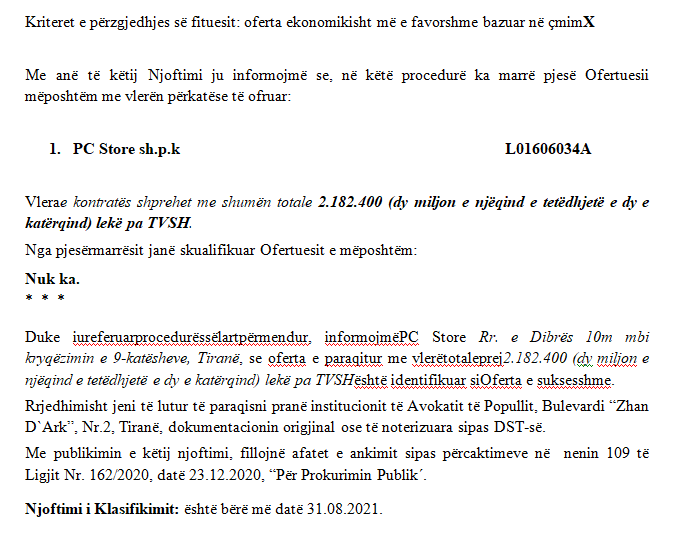 Not only that, but the list goes on and on with some other requirements. In addition to the above computers, the People's Advocate needed 14 pieces of UPS, 6 pieces of color printers, 2 pieces of "All in one" printers and 1 piece of color photocopiers. Although it is not clear why this institution needs such a large number of devices at the same time, the real problem is not here. The main fact is that the tender was made without competition at all as only one company participated in it.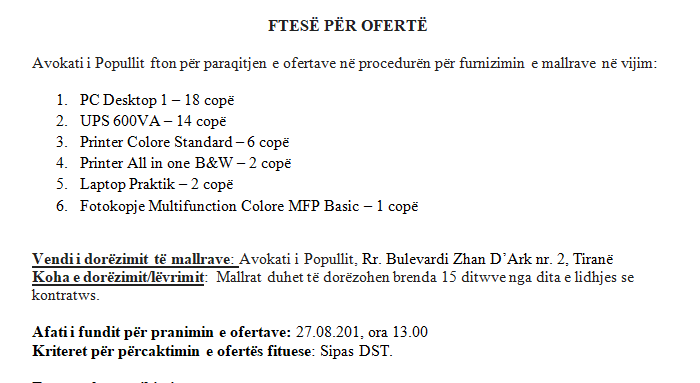 This company is PC STORE owned by Elton and Vitator Mehmeti which has entered the competition by submitting its bid in the amount of 2,182,400 new lek without VAT or about 26 million old lek with VAT. Being the only bid in this tender, this firm has of course been declared the winner. It is worth noting that as is common in such dubious cases, the winning value of the tender is almost identical to its limit fund. In this case the winning value is 98.52% of this fund. Based on the above, will SPAK arrest the head of this institution, Erinda Ballanca?