No friends, it's not a meme. It is completely a real event, one that makes you grab your head with your hands, pull your hair out and shout while running around Tirana. SPAK, or otherwise the Special Prosecution Against Corruption and Organized Crime is the institution that, among other things, should investigate tender irregularities. But it turns out in fact that a great joke has occurred. This institution itself has organized a tender and has declared the company of Grigor Joti the winner, without competition and in a very dubious tender.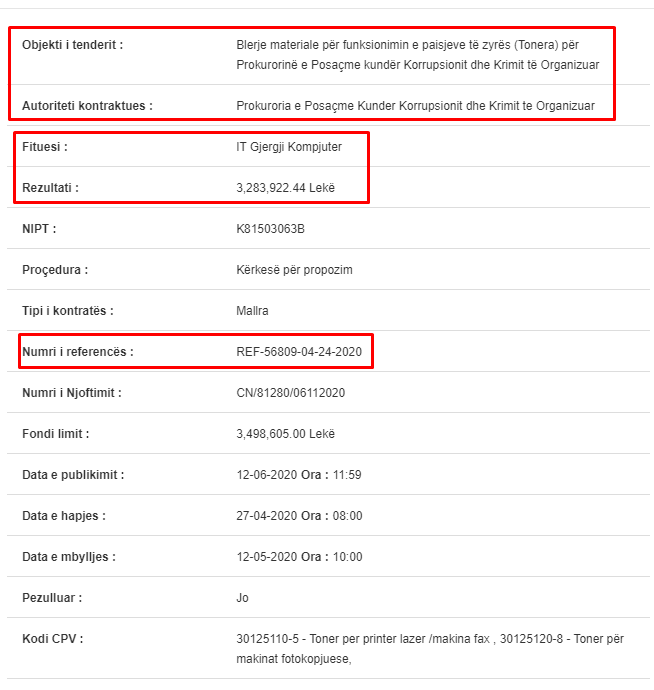 It is about the procedure with reference number REF-56809-04-24-2020 and with object "Purchase of material for the operation of office equipment (Toner) for the Special Prosecution against Corruption and Organized Crime". Its limit fund is 3,498,605 new lek without VAT or about 41 million old lek with VAT. Examining the documentation of this tender, it is noticed that only two companies have participated in it, which are related to the same person, Grigor Joti.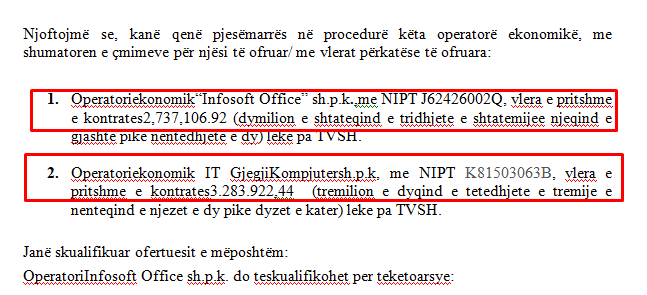 It is about "Infosoft Office" with an offer of 2,737,106 new lek without VAT and IT Gjegji Computer with an offer of 3,283,922 new lek without VAT. Both of these companies are related to Grigor Joti. As for the chronicle, the winner was the company IT Gjergji Kompjuter with the offer of 3,283,922 new lek without VAT or about 40 million old lek with VAT.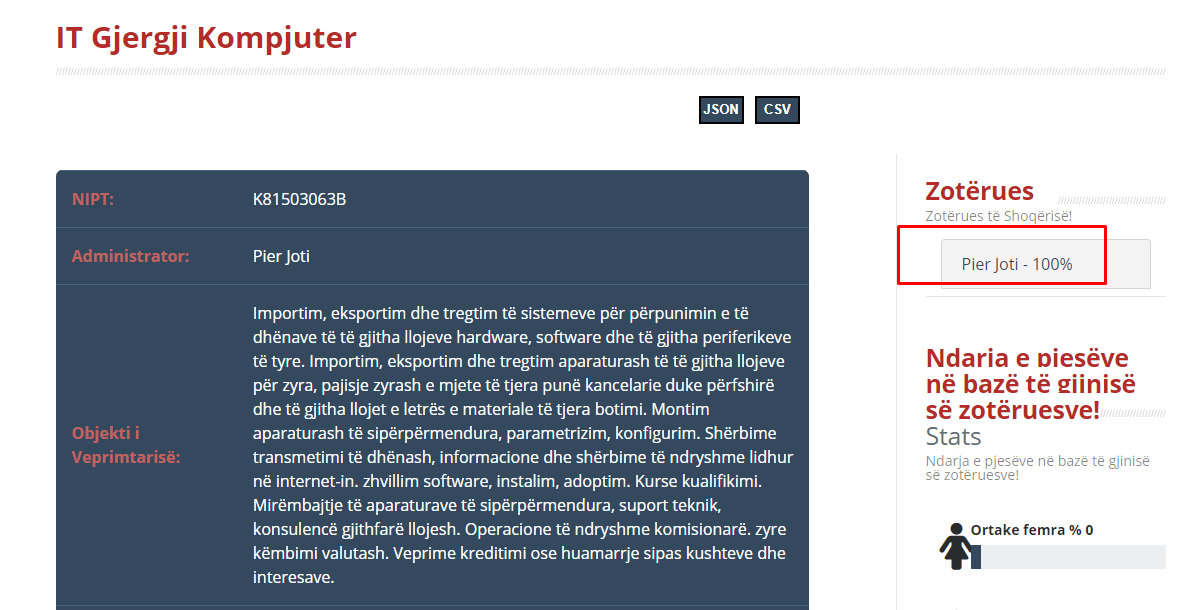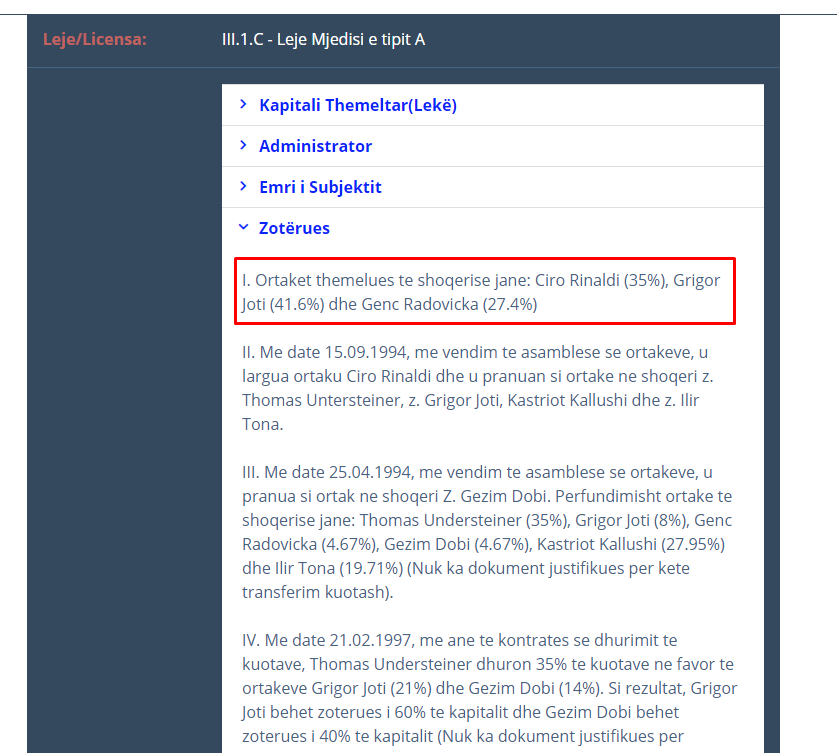 Of course, this value is almost identical to the value of the limit fund, respectively 93.86% of it. This is one of the most typically dubious tenders which should at least be investigated by SPAK. But there is a problem, SPAK itself has given this tender. But in this case, who is investigating SPAK?