Suspicious tenders again, fat figures again! The beauty lies in the fact that this is not the money that the state has seized from any wrongdoer and can do whatever it wants with them, but it is the money of Albanian taxpayers. In this case it is about the money of the citizens of Durrës, which apparently became "grapes and plums".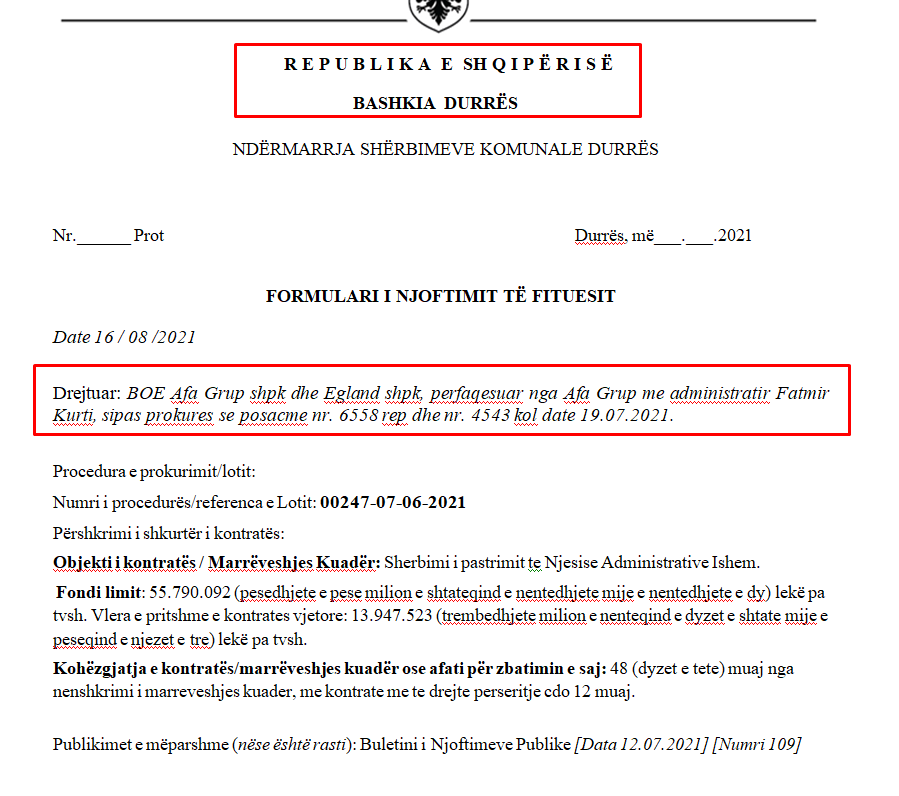 Thus, the Municipality of Durrës, led by Emiriana Sako, has organized a tender with the object "Cleaning service of Ishmi Administrative Unit". It is noticed from the research of the relevant documentation that 4 companies participated in the competition. But surprisingly the winner was announced the firm that has offered more than the value of two of the participating companies, out of four companies in total.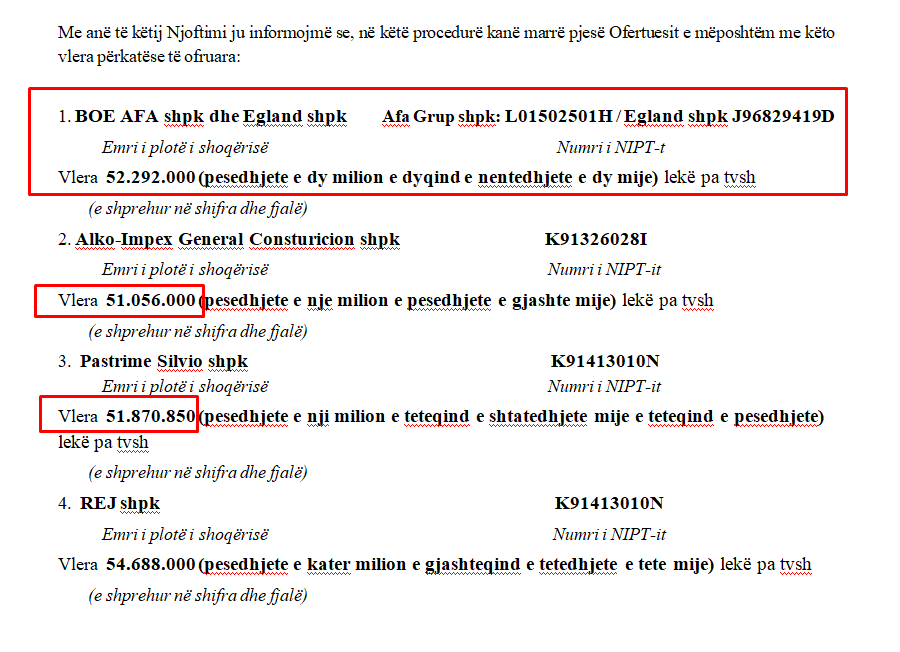 To put it more clearly, 2 companies have offered less value than the winner, and again they have been disqualified. But which is the winning firm? It is about the merger of the operators AFA shpk and Egland shpk owned respectively by Fatmir Kurti and Rasim Daci. They have offered the value of 52,292,000 new lek without VAT or about 627 million old lek with VAT.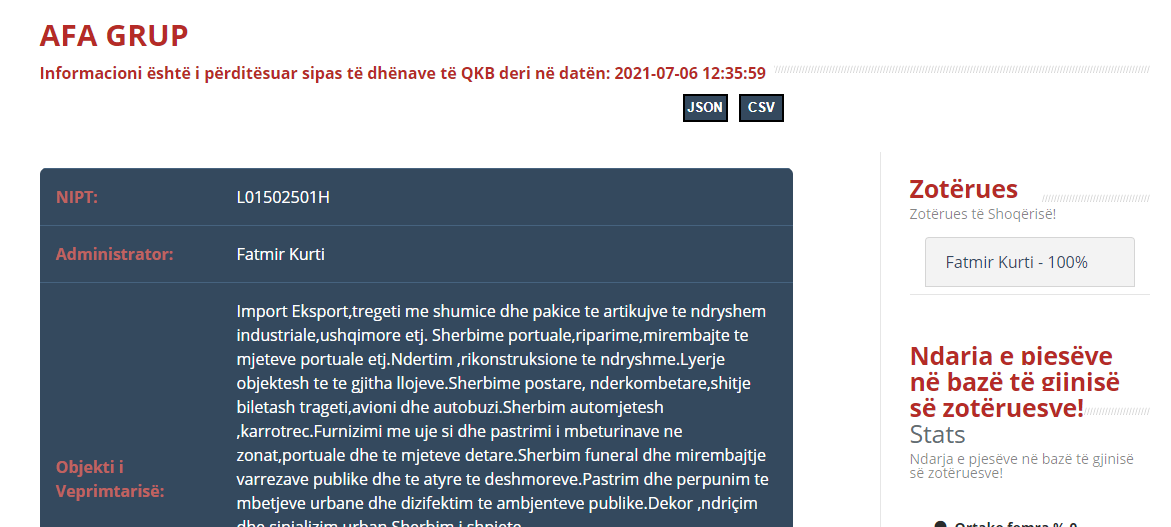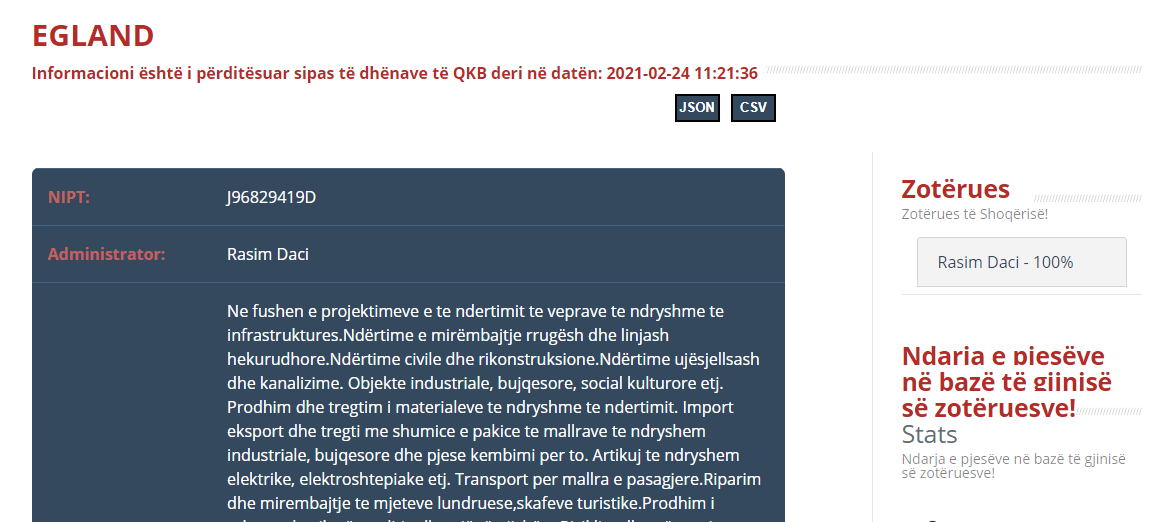 If we do the calculations and comparisons with the tender limit fund, it is seen that the winning value is almost the same with small differences, with this limit fund. Expressed in percentage, the winning value is 93.72% of the limit fund. This fact together with the fact that two other companies offered less but again were not taken into consideration, raises strong doubts that we are dealing with a predetermined winner.