Milva Ekonomi, the minister of the Ministry of Agriculture and Rural Development, seems to be really "crazy" considering a very strange and dubious tender that her institution has given to Paqsor Buzi of the company "GPG". The latter, in cooperation with Yzedin Bozhaj of the company "SHENDELLI" have put in their pockets about 3 billion old Albanian Lek (ALL) with VAT without competition at all! It seems that Milva has not tried at all to have a non-doubious procedure at least through the documents.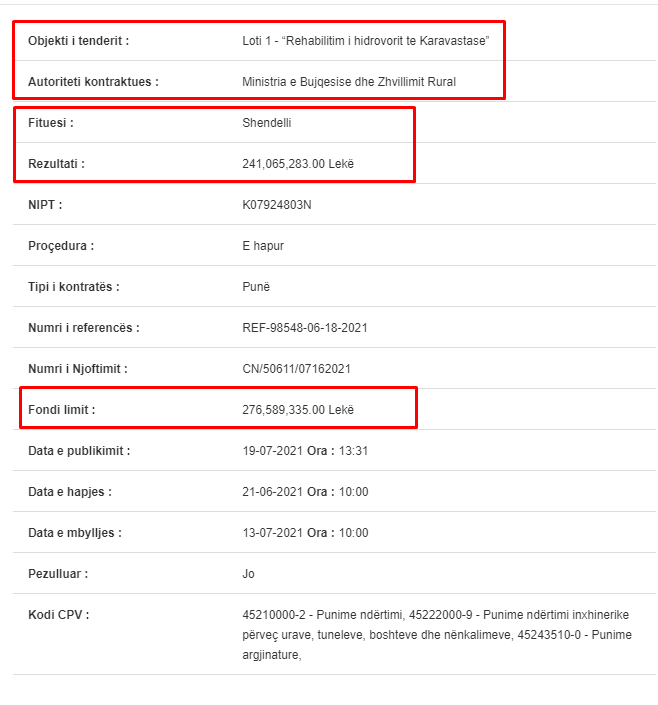 Thus, if we research the relevant documentation of this procurement procedure, it is seen that it holds the reference number REF-98548-06-18-2021 and has as a limit fund the figure of 276,589,335 new ALL without VAT or about 3.3 billion old ALL. The object of the tender is Lot 1 – "Rehabilitation of Karavasta hydropower plant". But what impresses and raises huge doubts is the total lack of competition. This is because only one competitor participated in the competition, namely the union of operators "Shendelli & G.P.G. COMPANY "and no one else.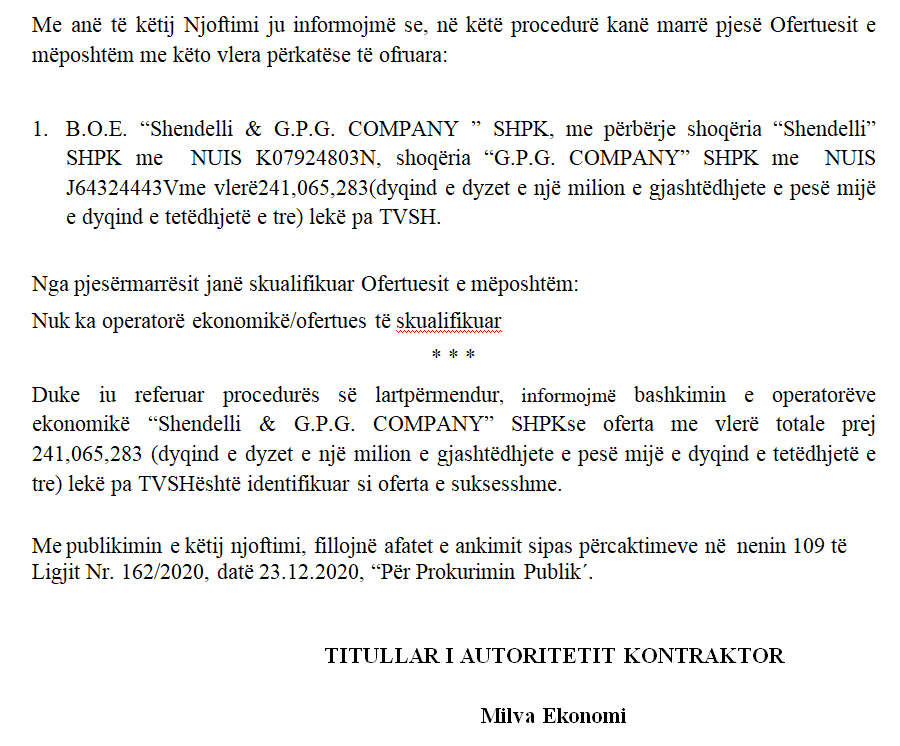 Of course, having a total lack of competition, the winners were the only participants for a value of 241,065,283 new ALL without VAT or about 3 billion old lek with VAT. As if all of the above were not enough, the doubts about a tender with a predetermined winner are further reinforced by the fact that the winning value is as much as 87.15% of the value of the limit fund. As can be seen, the winning value is quite close to the limit fund, a fact that adds to the doubts about a tender where the winner has been predetermined before the race started. Congratulations Milva!