Fidel Ylli, the businessman close to Prime Minister Rama, a little while ago was used by the government as a media tool to divert attention from the events of the day by throwing the news about the re-opening of sports betting.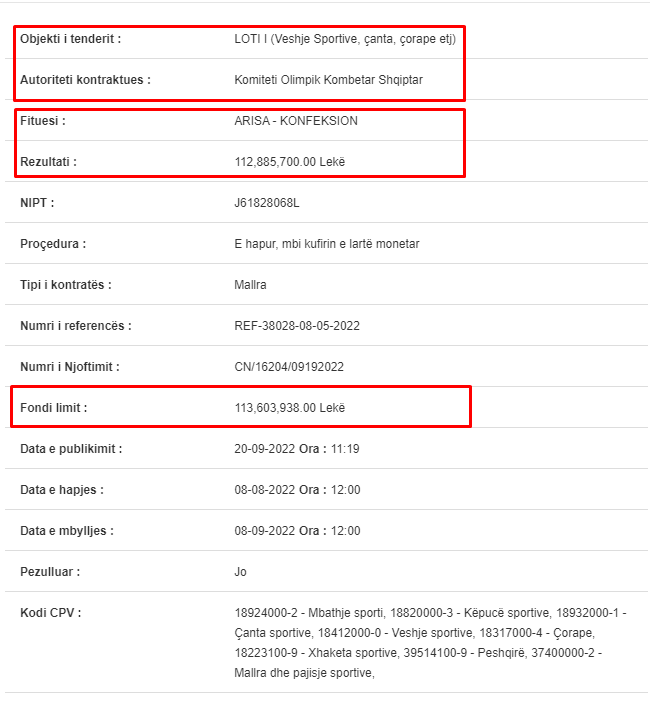 Of course, the attention was taken away from the real events and now Fidel Ylli seems to no longer serve. Perhaps this is the reason why the president of the Albanian National Olympic Committee has decided to start organizing tenders.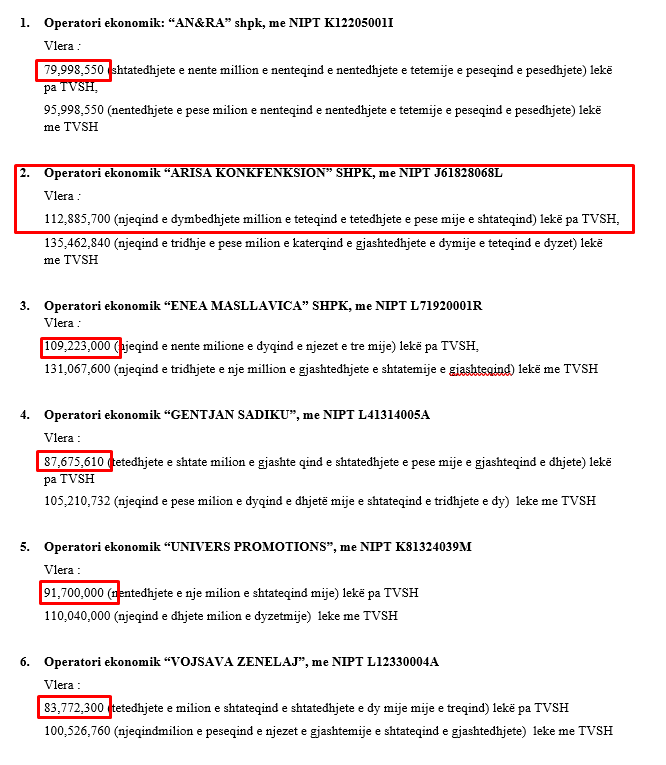 This is not about a "word of mouth" but about a full 1.4 billion old ALL. The gentleman in question through KOKSH has organized a tender with reference number REF-38028-08-05-2022 and object "LOT I (Sportswear, bags, socks, etc.)".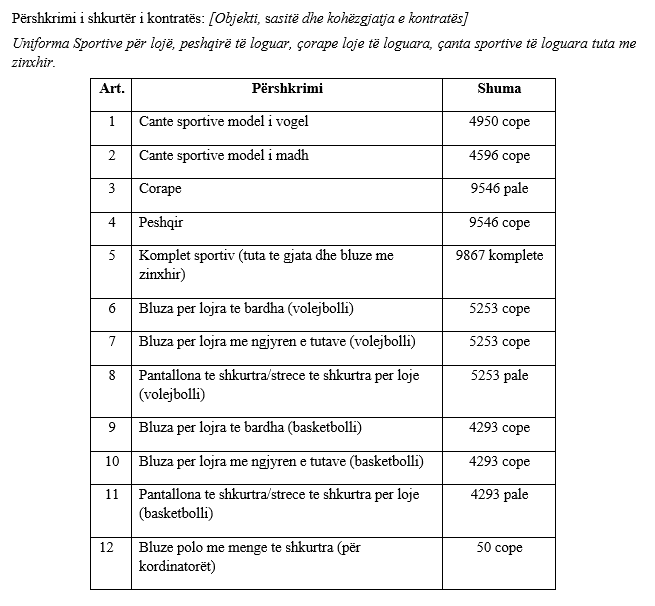 The limit fund of this procedure captures the figure of 113,603,938 new ALL without VAT or about 1.4 billion old ALL including VAT. It is surprising that 6 economic operators participated in the competition, but the winner was declared the one who gave the highest offer.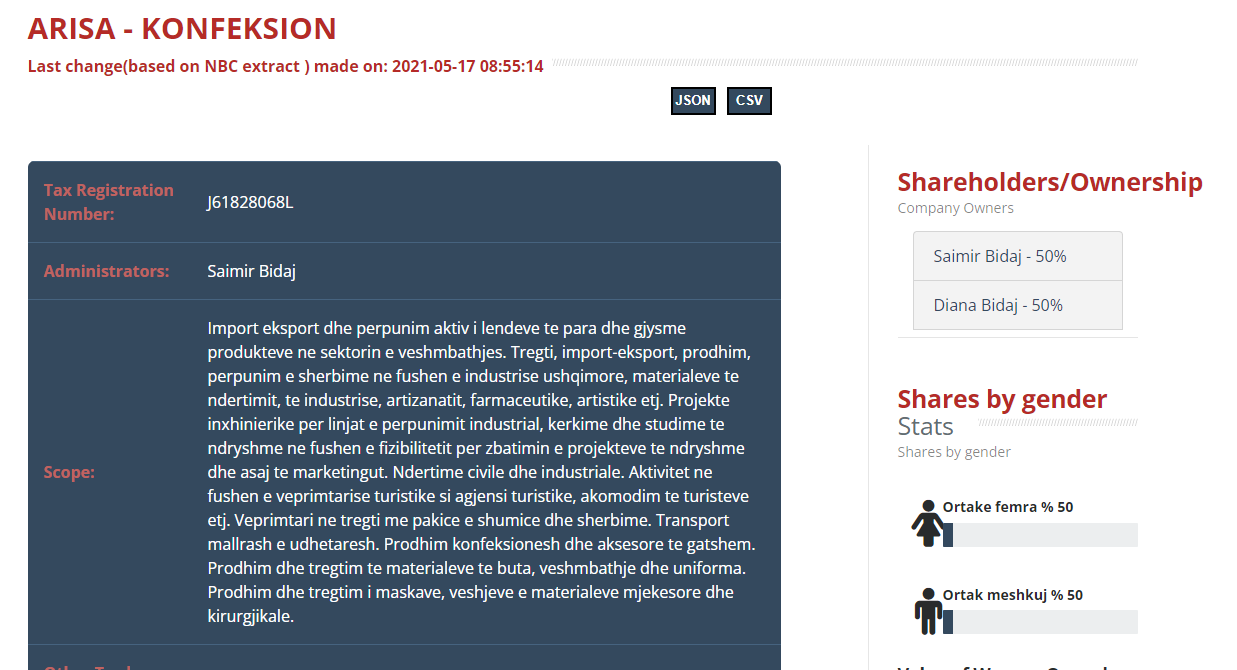 It is about the company ARISA – CONFECTION, owned by Saimir and Diana Bidaj, which was declared the winner for the value of 112,885,700 new ALL without VAT or about 1.4 billion old ALL with VAT.
If we calculate the difference between the winning value and the lowest offer, a frightening figure of over 400 million old ALL with VAT comes out. At best, these 400 million are pure abuse that is easy to understand in whose pockets they have ended up.
Not only that, but the winning value turns out to be 99.37% of the tender's limit fund. It is enough for SPAK to go to the KOKSH headquarters and shake the handcuffs in front of the face of the gentleman in question. Of course, if online betting had been opened, we would have bet that SPAK wouldn't show up at all to arrest the government "star", but that's another topic.
FACT CHECK:
Synimi i JOQ Albania është t'i paraqesë lajmet në mënyrë të saktë dhe të drejtë. Nëse ju shikoni diçka që nuk shkon, jeni të lutur të na e
raportoni këtu
.
HEROI I MUAJIT
KLIKO PËR TË VOTUAR
Leli Alushaj

Leli Alushaj, kamarieri i një restoranti në Tiranë, i cili me ndërhyrjen e tij të shpejtë i shpëtoi jetën një turisteje spanjolle, teksa ajo po mbytej.

Robert Neçaj

Roja bregdetare, i cili shpëtoi nga mbytja në plazhin e Shëngjinit dy persona, motër e vëlla, teksa dhe vetë përfundoi në spital. Ai u dëmtua shumë gjatë aksionit të tij të shpëtimit, por sot, fatmirësisht gëzon shëndet të plotë.

Andi

Roje bregdetare në Sarandë, i cili shpëtoi nga mbytja, babë e bir. Pamjet se si ai nxirrte nga uji babë e bir u bën virale dhe u shpërndanë edhe në faqet e JOQ ALBANIA.

Djali i mitur

Djali i mitur, që shet lule pranë qendrës së Tiranës, për të siguruar libra dhe rroba për shkollë. Ai ulet në trotuar dhe u kërkon qytetarëve që të blejnë lulet e tij.