Lindita Nikolla is currently the Speaker of the Assembly of Albania. But instead of being a model in the job position she has, it seems that she has started to act like her "friends" in the government by abusing the tenders of the institution she leads. Thus it is about a tender organized by the Assembly regarding the air conditioning in the plenary hall.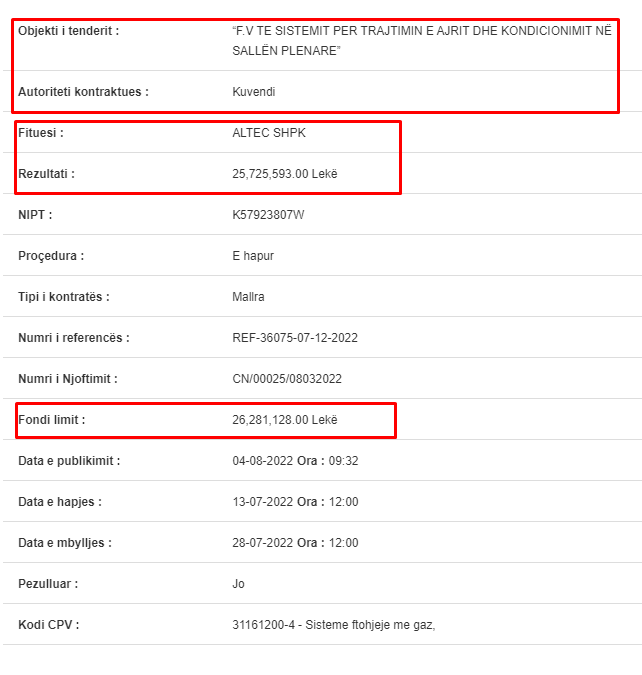 The tender in question has the reference number REF-36075-07-12-2022 and has as its object "F.V OF THE SYSTEM FOR AIR HANDLING AND CONDITIONING IN THE PLENARY HALL". The limit fund of this procedure is 26,281,128 new lek without VAT or about 315 million old lek with VAT. But if we browse the relevant documentation of this tender, we are faced with some very suspicious facts that lead us to suspect that we are dealing with a manipulated tender.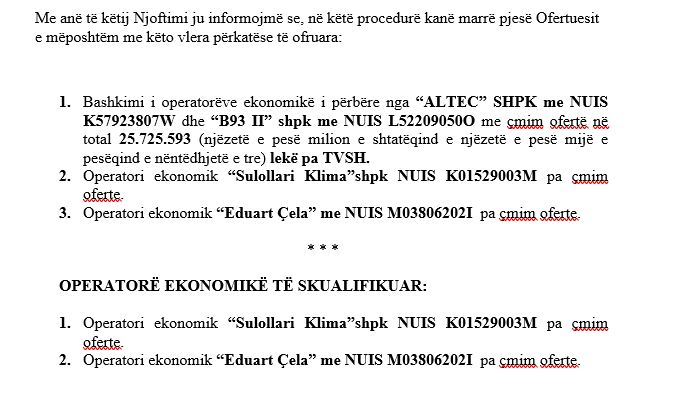 It can be seen that three economic operators participated in the competition, two of which offered zero ALL. Consequently, only the company that submitted an offer won, and in this particular case it is about the merger of the economic operators "ALTEC" and "B93 II" with an offer of 25,725,593 new ALL without VAT or about 310 million old ALL with VAT. Not only the lack of offers from the other two participants, but also the fact that the winning offer is 97.88% of the limit fund, raise strong doubts that we are dealing with a predetermined winner.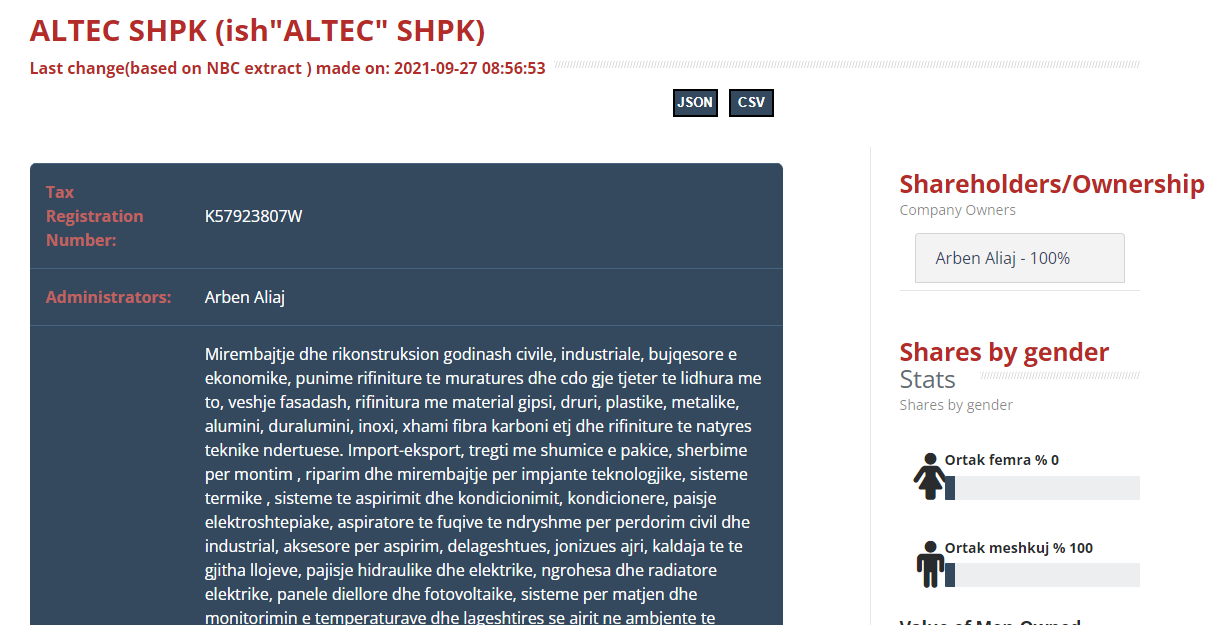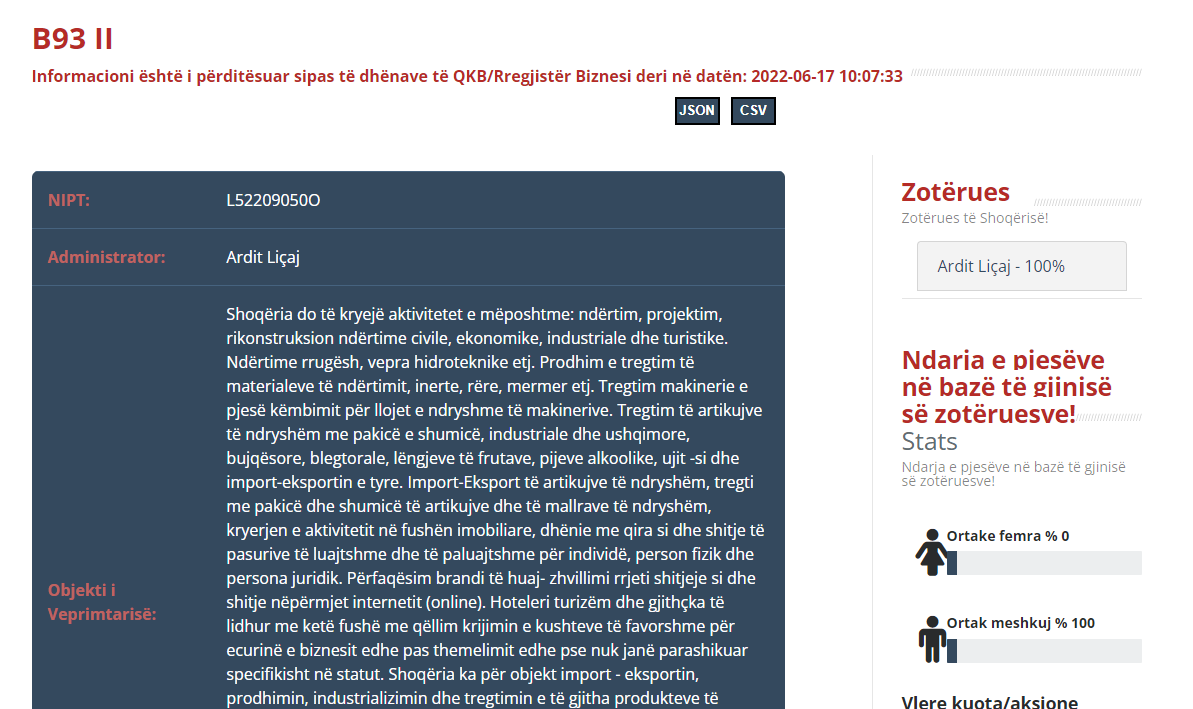 FACT CHECK:
Synimi i JOQ Albania është t'i paraqesë lajmet në mënyrë të saktë dhe të drejtë. Nëse ju shikoni diçka që nuk shkon, jeni të lutur të na e
raportoni këtu
.