While all Albanians have in mind the first match of the national football team in the UEFA Nations League, former Rilindja MP Sadri Abazi has scored a real "goal" with the Albanian Road Authority (ARRSH).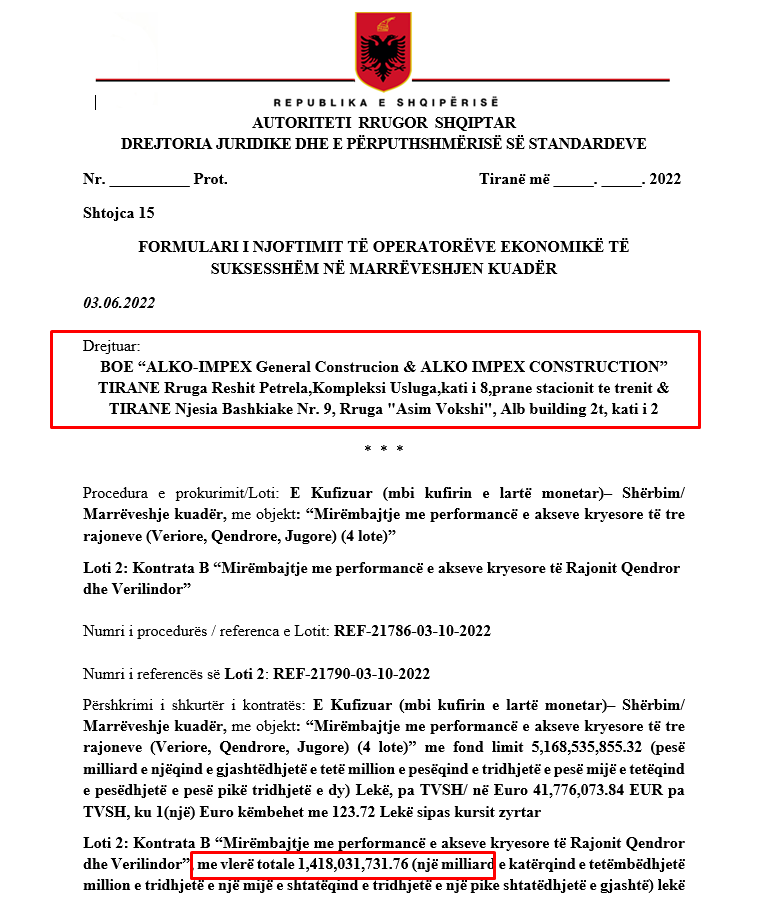 This institution, led by Evis Berberi, has given Sadri Abazi's nephew a full 17 billion ALL, including VAT in this new tender. This tender, made public today, has as object: Lot 2: Contract B "Maintenance performance of the main axes of the Central and Northeast Region".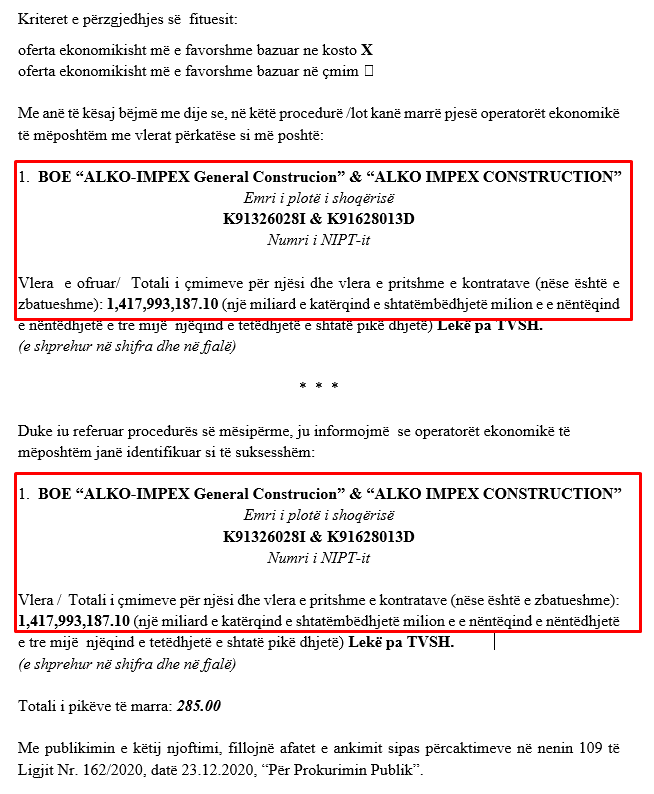 It is a limit fund in the amount of 1,418,031,731 new lek without VAT or about 17 billion old lek. Looking at the relevant documentation of this tender, it is seen with surprise that only one union of operators has participated, "ALKO-IMPEX General Construcion" & "ALKO IMPEX CONSTRUCTION", where in both of them is Arbër Abazi, nephew of former MP Sadri Abazi.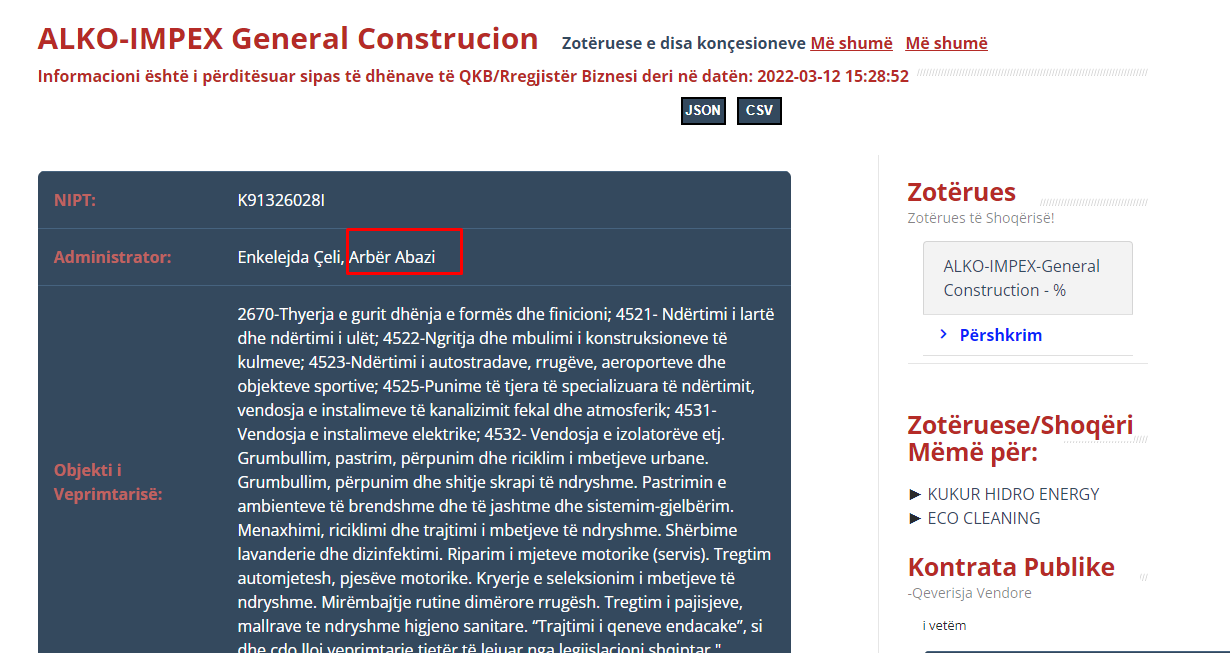 This merger of firms has also been announced the winner of the tender for a value of about 17 million old ALL with VAT or 1,417,993,187 new ALL without VAT. It is quite clear that this value is almost the same as the limit fund of this tender. Even to be more precise, it turns out that the value offered by Sabri Abazi's nephew is 99.99% of the limit fund. It is not known what SPAK is waiting for in the meantime to start an investigation.
FACT CHECK:
Synimi i JOQ Albania është t'i paraqesë lajmet në mënyrë të saktë dhe të drejtë. Nëse ju shikoni diçka që nuk shkon, jeni të lutur të na e
raportoni këtu
.